4 million Americans quit their jobs in April, a 20-year record according to the Labor Department. Job quits rose the most in the retail sector and in professional and business services, transportation, warehousing and utilities.
Job vacancies rose to a 20-year high in April, as companies were advertising 9.3 job million openings at the end of April, up 12% from the previous month, the department said.
Job openings increased in a number of industries with the largest increases in accommodation and food services. Vacancies fell in educational services and mining and logging. The job-openings rate — job openings as a percent of total jobs plus vacancies — was up to 6%.
The Labor Department started keeping job-openings records in 2000.
Read also: US ransomware recovery raises question on Bitcoin's reputation as government-free zone
The number of hires in April changed little at 6.1 million. The hires rate was unchanged at 4.2 percent. Hires increased in accommodation and food services, while decline were recorded in construction, durable goods manufacturing and educational services.
Businesses have reported severe labor shortages in recent weeks. The US Chamber of Commerce last week described the shortage as a "national economic emergency" that posed "an imminent threat to our fragile recovery."
Fares on the ride-hailing apps Uber and Lyft surged by as much as 40% in April from the same time last year, a research firm found, as a result of driver shortage.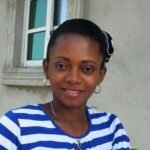 Ifunanya Ikueze is an Engineer, Safety Professional, Writer, Investor, Entrepreneur and Educator.