Governor of Ebonyi state, David Umahi has revealed that his family conspired against him to vote for Peter Obi of the Labour Party at the February 25th presidential election.
Umahi, who is a member of the All Progressives Congress (APC) disclosed this during Channels Television's interview on Monday.
He said: "In all honesty, I didn't give any chance to the Labour Party to win any election in my State (Ebonyi State) because what we have put in place was such that no other political party should be able to win anything, not even Councilorship election in my State.
"I saw the Labour Party vote as a protest against my Party (APC) and the Peoples Democratic Party, PDP.
"I was very surprised; even in my family, there was a conspiracy against me. I did not know that they voted for Peter Obi, but in the other election, they voted for APC because of what we've done in the State.
"It was not a vote for His Excellency Peter Obi. As such, there is seemingly hardship and challenges in Nigeria", he stated.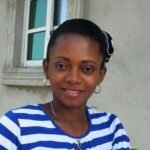 Ifunanya Ikueze is an Engineer, Safety Professional, Writer, Investor, Entrepreneur and Educator.