Only fans who have received full dose of Covid-19 vaccine will be allowed into the stadium at the 2022 World Cup according to Qatar Government.
Qatar Prime Minister Sheikh Khalid bin Khalifa bin Abdulaziz Al Thani told Qatar newspaper editors that the country is trying to secure a million vaccine doses to immunize fans wanting to watch the tournament.
He said the Gulf nation is taking measures to ensure successful events of the Middle East's first World Cup which is due to start Nov. 21, 2022. FIFA president has said that matches will be held in full stadiums.
"When the date of the FIFA World Cup Qatar 2022 comes, most countries of the world will have vaccinated and immunized their citizens," Sheikh Khalid was quoted as saying by state media on Sunday.
"Due to the possibility that some countries will not be able to vaccinate all their citizens, Qatar will not allow fans to enter stadiums without receiving a full vaccination against the virus."
"We are currently negotiating with a company to provide one million vaccine doses against the coronavirus for the immunization of those coming to the FIFA World Cup Qatar," Sheikh Khalid said. "Our primary goal in vaccinating the unvaccinated is to protect the public health of citizens and residents."
Qatar has recorded 585 deaths and 220,800 cases during the pandemic.
Qatar is inoculating its citizens and residents with the Pfizer-BioNTech and Moderna vaccines. 1.27 million people have been fully vaccinated while 1.62 million people have received first dose. The country has fully vaccinated 89.5% of its population over 60 years, according to the Ministry of Public Health.
As at 31 May 2021, the Population in Qatar was 2,629,000 people, according to the National and Statistics Authority, This figure excludes Qatari nationals and Non-Qataris with residency permits who were outside the states boundaries 31 May 2021.
In Nigeria, 2,02,546 people have received their first dose of the vaccine as at June 20th, 2021, according to the Nigeria's National Primary Health Care Development Agency.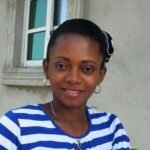 Ifunanya Ikueze is an Engineer, Safety Professional, Writer, Investor, Entrepreneur and Educator.