The shareholders of Julius Berger Nigeria Plc (NGX: JBERGER) at the company's 51st Annual General Meeting of the Company held on June 17, 2021, authorized the payment of the N0.40 dividend proposed by the Board of Directors.
The shareholders also authorized the Directors to capitalize the sum of ₦8M (Eight Million Naira) standing to the credit of the Retained Earnings and appropriate the said sum to pay for 16 Million units of Shares of 50K (Fifty Kobo) each to be appropriated, issued and allotted, at par, to Members as Bonus shares in the proportion of 1 (One) ordinary share of 50K (Fifty Kobo) each for every 99 (Ninety nine) ordinary shares of 50K (Fifty Kobo) each held as at the close of business on May 28, 2021.
Read also: CAP Plc Shareholders approve N2.10kobo dividend per ordinary share for 2020 financial year
Also at the meeting, the re-election of Mr. George Marks, Engr. Jafaru Damulak and Dr. Ernest Nnaemeka Azudialu-Obiejesi as Directors of the Company was approved.
Chief Timothy Adesiyan, Sir Sunny Nwosu, KSS and Brig. Gen Emmanuel Ebije Ikwue, GCON, were elected as the three Shareholders' representatives.
The share price of Julius Berger Nigeria Plc closed at N19.10 per share on Friday. It remains unchanged at the time of this report.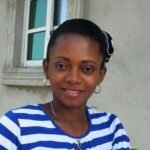 Ifunanya Ikueze is an Engineer, Safety Professional, Writer, Investor, Entrepreneur and Educator.