The Federal Government of Nigeria's USD 1,250,000,000 Eurobond were on Thursday listed on the Nigerian Exchange Limited
This was disclosed by the Nigerian Exchange Regulation in a Market Bulletin  NGXREG/LRD/MB40/22/07/07.
Below are details of the Eurobond:
Issuer: Federal Government of Nigeria
Symbol Name: 8.375% FGN MAR 2029
Symbol Code: FGEUR2029S4 ISIN US65412JAU79
Amount Issued: (U.S. $) $1,250,000,000.00
Units: 1,250,000
Issue Price($): 100%
Interest: 8.375%
Tenor: 7 years
Issue Date: 24 March 2022
Maturity Date: 24 March 2029
Series No.: 12
Tranche No.: 1
Interest Payment Date: 24 March and 24 September in each year up to and including the Maturity.
Date Listing Date: 07 July 2022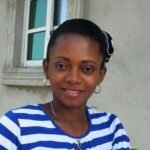 Ifunanya Ikueze is an Engineer, Safety Professional, Writer, Investor, Entrepreneur and Educator.