NGX Regulation has lifted the suspension it placed on trading in the shares of Ardova Plc.
In a Market Bulletin dated 1 July 2022 with Reference Number: NGXREG/LRD/MB37/22/07/01 NGX RegCo had notified Trading License Holders and the Investing Public of the suspension of nine (9) listed companies for non-compliance with the provisions of Rule 3.1: Rules for Filing of Accounts and Treatment of Default Filing.
NGX Regulation on Thursday said that "Ardova Plc, one (1) of the nine (9) listed companies that were suspended on 1 July 2022, has now filed its Audited Financial Statements for the year ended 31 December 2021, and Unaudited Financial Statements for the quarter ended 31 March 2022.
"In view of the company's submission of these financial statements, and pursuant to Rule 3.3 of the Default Filing Rules, which states that; The suspension of trading in the issuer's securities shall be lifted upon submission of the relevant accounts provided The Exchange is satisfied that the accounts comply with all applicable rules of The Exchange."
"The suspension placed on trading on the shares of Ardova Plc was lifted today, 7 July 2022."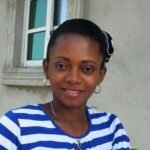 Ifunanya Ikueze is an Engineer, Safety Professional, Writer, Investor, Entrepreneur and Educator.