Femi Fani-Kayode, the Director of New Media for the APC presidential campaign council, has alleged that the Governor of the Central Bank of Nigeria, Godwin Emefiele is an enemy democracy and has weaponised the apex bank.
Kayode stated this in a statement posted on his verified Twitter handle on Tuesday.
He claimed that with the new niara policy, Emefiele wants to cause crisis and uprising which would pave way for Interim National Government (ING).
The former minister minister of aviation also alleged that Emefiele has no plans to release enough new naira notes any time soon.
Kayode said, "Emefiele has weaponsed the CBN and is an enemy of democracy. The policy of cancelling old notes must be totally canceled until AFTER the election and then done lawfully. He wants to cause a crisis, provoke a people's uprising, derail our democracy and pave the way for an ING.
"He has NO plans to release enough new naira notes any time soon. He wants to STARVE the people of cash & drive them to rage out of frustration. This is not about politics but about stoking up protest and revolution. This is subversion and destabilisation. He must be stopped and caged!"
Recall that Emefilele had set 31st January 31st as the deadline for the old 1000, 500 and 200 naira notes to cease being a legal tenders. The deadline was later extended by 10 days to 10th February following complaints from Nigerians due to the scarcity of the new notes.
Fani-Kayode had on Sunday claimed that there PDP sympathizers embedded in certain Nigerian institutions who are fighting for the interest of PDP presidential candidate, Atiku Abubakar.
The minister said: "The President has ordered the deadline for the submission of old naira notes to be extended by 2 weeks.
"This will lessen the tension and pain of the people and strengthen the democratic process and the legitimacy of the coming election.
"This proves that Asiwaju's comments in Abeokuta were appropriate and our collective warnings were taken seriously.
"Thankfully we have a listening and receptive President who had the courage to direct the CBN Governor and those that are behind him to do the right thing.
"The APC cannot be divided or defeated by a group of PDP sympathizers embedded in certain institutions in the system fighting for the interest of Atiku and his carpet baggers, crooked business partners and goons.
"Like I said before the cat is out of the bag, we know who you are and we will soon publicly expose you and your collaborators by name. Nigeria will never fall back into the clutches of the PDP and Asiwaju will be our next President whether you like it or not. Live with this and know peace."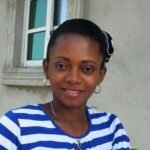 Ifunanya Ikueze is an Engineer, Safety Professional, Writer, Investor, Entrepreneur and Educator.