Following the disappointing 0-3 home loss to Manchester United on Sunday, Tottenham Hotspurs have relieved Nuno Espirito Santo of his duties at the North London club.
Santo, 47, was in charge for just seventeen games in four months before the 'experienced legs' of Man Utd sent him packing.
He was seriously booed by Spurs fans who could no longer contain the series of bashing the club was receiving of late.
The club announced today on their official website through the Managing Director of Football, Fabio Paratici, that "… Nuno Espírito Santo and his coaching staff Ian Cathro, Rui Barbosa and Antonio Dias have been relieved of their duties.
"I know how much Nuno and his coaching staff wanted to succeed and I regret that we have had to take this decision.
"Nuno is a true gentleman and will always be welcome here. We should like to thank him and his coaching staff and wish them well for the future."
The search for a new manager is on and as usual, Antonio Conte is on the front burner.
It will seem a bit difficult for Tottenham to attract a top manager given the range of crisis challenging the club at the moment.
The club is suffering from an 'unbalanced squad', key players like influential captain, Harry Kane, seeking to leave, and the struggle to qualify for European slot.
Any new manager would have a lot to contend with when he assumes duty and needs to consider how fast he could hit the ground running so as to set the club, once again, on a progressive trajectory this term.
The club concluded that "A further coaching update will follow in due course."
Tottenham's next game is against Vitesse in the Europa Conference League on Thursday where they occupy the third position in Group G with just four points in three games.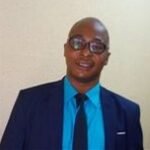 Azuka Edokobi is a Writer , a Farmer, a Supply Chain Expert and an Entrepreneur