NASDAQ CEO Adena Friedman on Wednesday said that the exchange will halt trading if unusual activity in a stock is matched with social media chatter as the exchange monitors the chatter.
She said that NASDAQ will potentially engage with the Financial Industry Regulatory Authority (FINRA) and the Securities and Exchange Commission (SEC) to evaluate and investigate the unusual activity if the exchange suspects there is manipulation of stock price.
This is coming after the recent rally on GameStop although listed on the New York Stock Exchange (NYSE), was linked to activities on Reddit which sent the share skyrocketing without any changes in the company's fundamentals.
Dissemination of misleading or false information aimed at manipulating investors into buying certain securities is illegal in the U.S, and SEC goes after the "pump-and-dump" scheme.
Friedman said the Nasdaq's role as a "self-regulatory organization" is to ensure that market activities are "legitimate" and to root out manipulation in the market.
Regulators are likely to explore whether Reddit was used in pump and dump manner after thousands of messages hyped up the stock and urged other investors to hold on to their shares or buy more.
"GME IS THE HOLY GRAIL," wrote one user on Wednesday, urging others to keep pushing the stock higher. "WE ARE STILL GOING TO THE MOON…ITS NOT TOO LATE TO BUY."
Jacob Frenkel, Securities Enforcement Practice chair for law firm Dickinson Wright, said the SEC would likely look at whether the messaging by investors holding the stock long-term and activists betting against it was manipulative, according to Reuters.
"Pump-and-dump" scheme is when an investor buys a stock, and then publicly "pumps" it, by spreading a rumor or another catalyst in order to increase the price. Then when other people start buying the stock due to the rumors, the person "dumps" it by selling the stocks originally bought to them at a higher price and takes profit.
Friedman said the Nasdaq collaborates with the FINRA and SEC to identify and investigate pump and dump schemes, but she said it is unclear whether the current Reddit activity qualifies as a pump and dump scheme and that regulators.
She advised investors to focus on the fundamentals of the company they choose to invest in.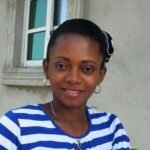 Ifunanya Ikueze is an Engineer, Safety Professional, Writer, Investor, Entrepreneur and Educator.