The demand of gold by Central Banks remained robust in July.
Global gold reserves increased by 37t (net) in July although it is below June's 64t increase.
In July, few central banks were active in the gold market with Qatar topping the list, according to a report by World Gold Council.
Qatar
The Qatar Central Bank was the largest buyer, adding 15t of gold to its official reserves in July.
Qatar's July addition appears to be the largest monthly increase on record (back to 1967), although it should be noted that early data is patchy.
Its gold reserves now stand at 72t, 10% of the country's total reserves.
India
The Reserve Bank of India, a regular buyer, added over 13t tonnes to its gold reserves – the highest monthly purchase since September 2021 (19t). This lifts total gold reserves to 781t, up 27t year-to-date, according to the report.
Turkey
The Central Bank of Türkiye (Turkey) increased official gold reserves by 12t in July.
The increase is in line with the monthly average so far this year, and takes y-t-d net gold purchases to 75t. Total official gold reserves now stand at 469t, a two-year high.
Uzbekistan
The Central Bank of Uzbekistan bought a further 9t of gold in July – the same volume as in June.
It had sold 25t in Q1, leaving net purchases for the year so far now at a total of 11t.
Gold reserves now total 373t (61% of total reserves).
Kazakhstan
The National Bank of Kazakhstan was the only notable seller according to the report by Global Gold Council.
It sold 11t in July, bringing its y-t-d net sales to just under 30t.
Total official gold reserves now amount to 373t, accounting for 64% of total reserves.
Venezuela
The Central Bank of Venezuela during the first half of 2022 saw its gold reserves fall by 6t to 73t, according to a report by Reuters.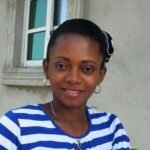 Ifunanya Ikueze is an Engineer, Safety Professional, Writer, Investor, Entrepreneur and Educator.