The Nigeria Labour Congress (NLC) has called on all workers to protest at all the offices of the Central Bank of Nigeria (CBN) nationwide starting next week over the current cash crunch in the country.
Channels TV reported that the NLC President, Joe Ajaero made the call in Abuja while briefing journalists. He said that the mobilization for the exercise will commence on Friday while the total shutdown of economic activities across the nation will begin next Wednesday.
The NLC President said the industrial action became the last resolve of the Congress, having urged the Federal Government through different channels to take into consideration the severe hardship workers and Nigerian citizens are experiencing because of the persistent cash scarcity.
It was reported that on March 13, 2023, the NLC issued a seven-day ultimatum to the Federal Government, calling for immediate action to cushion the effect of cash crunch and fuel scarcity crisis, or face industrial action by Nigerian workers.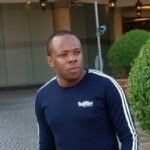 Nnamdi Maduakor is a Writer, Investor and Entrepreneur