The Board of Directors of Presco Plc (NSE: PRESCO) proposed N6.60 (six naira sixty kobo) dividend per 50 kobo ordinary share for the financial year ended 31st December 2021.
This is significant increase compared to the N2.00 per share final dividend the company paid for the period ended 31st December 2020.
The proposed dividend which amounts to N6.60 billion is subject to the approval of shareholders and appropriate withholding tax.
If approved, the dividend will be paid to shareholders whose names appear in the Register of Members as at the close of business on Friday, July 8, 2022, according to the filing with the Nigerian Exchange.
The dividend will be paid electronically on Thursday, July 28, 2022 to qualified shareholders who have completed the e-dividend registration and mandated the registrar to pay their dividends directly into their bank accounts.
Shareholders who are yet to complete the e-dividend registration are advised to download the Registrar's e- dividend mandate activation form which is available on the website.
The registrar for Presco Plc is first Registrars Nigeria. The form is available on the Registrars website and on Securities and Exchange Commission (SEC) website.
The equity price of Presco Plc has closed flat at N200 since 12 May 2022. Thus a dividend yield of N3.3%, which will be lower when buy charges are taken into consideration. YTD the share price is up 127.79%.
It is currently trading at N180 per share (the lowest possible price) on the floor of the Exchange at the time of this report although the traded quantity is not enough to initiate a price change.
Shareholders are offering over 3 million units of shares for sale at the lowest possible price today but there is no buying interest due to the low dividend yield.
However, in 2021, Presco Plc reported N47.43 billion revenue and a profit after tax of N19.32 billion for the year ended December 31, 2021.
Presco PLC was incorporated on 24th September 1991 and was listed on the Nigerian Stock Exchange on 10th October 2002.
The principal activities of the company are the development of oil palm plantations, palm oil milling, palm oil processing and vegetable oil refining. The products of the company are: refined bleached and deodorized palm oil, palm olein, palm stearin, palm fatty acid distillate, palm kernel oil (crude and refined) and palm kernel cake.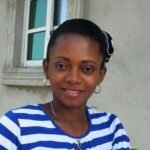 Ifunanya Ikueze is an Engineer, Safety Professional, Writer, Investor, Entrepreneur and Educator.