The international wing of the Murtala Muhammed International Airport, Lagos, was temporarily shut in the early hours of Thursday, with flights prevented from landing and taking off, Punch reported.
The temporary closure was due to "a mangled body of a dead man was found on Runway 18R," during a routine  runway inspection by FAAN personnel.
The identity of the man and the cause of his death was still unknown according to the report.
The corpse was evacuated from the runway by a team of officials from the Federal Airports Authority of Nigeria and the Nigeria Police Force.
Flights affected by the temporary shutdown includes  an Ethiopian Airlines flight 3907, a Boeing 77F aircraft with registration number ETAVN, which was coming from Lome, Togo to Lagos, Nigeria.
The flight was later diverted back to Lome after holding for a while, according to the report.
The identity of the man and how he got to the security area of the airport is being investigated by the police.
Previous incidents
On December 21, 2021, Dana air taxiing to take off at Runway 18L of the airport, nearly collided with a speeding vehicle.
This incident occurred about a week after a landing Max Air jet nearly rammed into a malfunctioning car being tested on Runway 18L.
On December 27, 2019, an unidentified man found his way into the airside and mounted a moving Air Peace plane. The pilot of a private jet coming behind the Air Peace notified security personnel of the incident and the man was later arrested.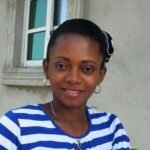 Ifunanya Ikueze is an Engineer, Safety Professional, Writer, Investor, Entrepreneur and Educator.