Oil prices surged to its highest point since 2014 on Tuesday morning following the escalation of the crisis between Russia and Ukraine.
Russian President Vladimir Putin on Monday recognized the independence of two Russian-backed regions – Luhansk and Donetsk, in a new twist to the Russia-Ukraine crisis.
Oil benchmark Brent Crude jumped as high as $99.44 per barrel Tuesday morning while Western Texas Intermediate (WTI) touched $96 per barrel.
At the time of writing this report Brent Crude is up 5.78% at $98.95 per barrel while WTI is up 4.79% at $95.43 per barrel.
The rising tension between Russia and its neighbour Ukraine has sent jitters through the oil market sending the prices higher.
Last year, Russia was the largest supplier of natural gas and oil to the European Union. Any conflict between Russian and the western nations will stymie supply and lead to higher prices.
Recently, Crude prices surpassed $90 per barrel, an increase of more than 20% this year and over 80% rise since the beginning of 2021.
Analyst are predicting higher prices for oil. Andy Lipow, president of Lipow Oil Associates said: "Should we actually have Russian oil supplies cut off to Europe, which is 3 million barrels a day, we could see oil prices rise another $10 to $15 a barrel, putting Brent at about $110 a barrel," he told CNBC's "Street Signs Asia" on Tuesday.
"The market will rally on an invasion of Russian troops into Ukraine proper, and then it's going to wait to see where the resupply comes from," he added.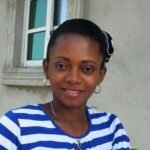 Ifunanya Ikueze is an Engineer, Safety Professional, Writer, Investor, Entrepreneur and Educator.