Access Holdings Plc (NGX: ACCESSCORP) has notified the Nigerian Exchange Ltd and the investing public that the proposed acquisition of Sidian Bank Ltd Kenya will no longer be completed by the Bank.
On June 8, 2022, Access Holdings Plc announced that its subsidiary, Access Bank Plc had entered into a binding agreement with Kenyan-based Centum Investment Plc for the acquisition of the entire 83.4% shareholding held by Centum in Sidian Bank Ltd.
The transaction was time bound and dependent on regulatory approvals from Regulators in Nigeria and Kenya.
In a statement released on the Nigerian Exchange on Friday, Access Bank said that "certain conditions precedent needed to prudently complete the transaction have not been met and the parties were unable to reach agreement on the variation of these conditions in a manner to deliver the desired outcome for the parties."
Reuters on Friday reported that Kenya's Centum Investment Co. Plc  (CTUM.NR) said it had ended the pact with Access Bank because the timeframe for the completion of the transaction had lapsed.
Centum said in a statement late on Thursday that the planned sale was to be guided by conditions set out in the share purchase (SPA) agreement that were meant to be met by a certain date, known as the 'Long Stop Date'.
"Centum was not able to reach acceptable terms with Access Bank PLC for extension of the SPA and therefore opted not to pursue extension of the same," Centum said.
In July 2020, successfully completed the acquisition of Kenya's Transnational Bank Plc. The US$35 million transaction to acquire Sidian Bank would have been another feather in Access Bank's acquisition of Banks in Kenya and other African countries.
Access Bank stated that it remains committed to growing its franchise in a safe and sound manner in Kenya and the broader East African Community and that it will continue to explore a variety of organic and inorganic opportunities to grow its market share therein.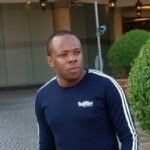 Nnamdi Maduakor is a Writer, Investor and Entrepreneur