NPF Microfinance Bank Plc (NGX: NPFMCRFBK) has posted a 77.79% growth in profit after tax for the financial year ended 31 December, 2022.
However, the microfinance bank reported a drop in Earnings Per Share (EPS) from 31kobo reported for the 2021 financial year to 23kobo, despite the profit growth from N707mn to N1.25bn.
This disparity between EPS and profit after tax is as a result of the issuance of bonus and shares and the special placement of unissued shares by the bank.
As at December 31st, 2021, NPF Microfinance Bank Plc had 2.28 billion outstanding shares, and as at 31st December, 2022, it has risen to 5.99 billion.
Analysis of Statement of Profit or Loss and Other Comprehensive Income
Gross Earnings: NPF reported a gross earnings of N7.18bn in 2022, a 24.47% increase from the N5.77bn it reported in 2021.
Interest Income: The bank's interest income also rose to N6.34bn in 2022, a 22.76% growth from the N5.17bn earned in 2021. Interest from loans and advances accounted for N6.09bn of this income (2021: N5.12bn), while interest from call accounts, treasury bills and money market placements brought in N138.94mn, N75.90mn and N35.79mn respectively.
Fee and commission income: N747mn was earned from fee and commission income, a 36.81% growth from the N546mn earned in the preceding year. This was from credit-related fees and commission, which brought in N585.27mn and deposit-related fees and commission, which brought in N161.81mn.
Other Income: NPF earned N85.64mn (2021: N50.43mn) from what it categorized as other income, mostly from service fees and charges which includes fees on customer requests such as issuance of letter of indebtedness, charges on issuance of drafts, seals, stamps, reference letters and signature confirmation letters.
Personnel expenses: N2.18bn was spent on personnel, marginally higher than the N2.17bn it spent in the preceding year. Most of this expense; N2.08bn (2021: N2.08bn) was paid as wages and salaries to the bank's 557 employees (2021: 430 employees).
Administrative Expenses: NPF spent N2.11bn on administration and general expenses, a 32.89% increase from the N1.59bn it spent in 2021. These expenses included the N301.33mn spent on Director's remuneration (2021: N297.86mn)
Profit before tax: NPF posted a profit before tax of N1.67bn, an impressive N62.72% improvement on the N1.03bn it paid in 2021. It went on to expense N419.02mn on taxes, all of which where income tax.
Profit after tax: The profit after tax reported was N1.25bn, against the N707mn reported in 2021.
Earnings per share: NPF posted an Earnings per Share of N0.23 for the period under review.
Analysis of Statement of Financial Position
Cash and cash equivalents: The cash and cash equivalent held by NPF as at December 2022 went up 6.57% to N7.04bn when compared with what it had as at 31st December 2021, at the time it held N6.61bn.
Total Assets: The company's assets went up by 9.39%, from N31.96bn as at 31st Dec. 2021 to N34.96bn. Loans and advances to customers which rose from N17.44bn to N23.49bn represents a bulk of the companies assets.
Total Liabilities: The total liabilities decreased by 8.53%, from N26.23bn to N23.99bn. Despite a 10.01% growth in deposits from customers, which went from N16.27bn to N17.90bn, the bank's total liabilities decreased because of the drop in "other liabilities" from N6.84bn to N3.14bn. The other liabilities contained deposit for shares, which was cleared with the disbursement of the bank's unissued shares in 2022 (In 2021, the bank had a liability of N4.53bn from its unissued shares).
Shareholder's fund: The shareholder's fund grew by 91.43%, from N5.73bn to N10.96bn. The tremendous increase was from the share premium which went up from N1.51bn to N4.46bn. The retained earnings grew marginally from N1.14bn to N1.85bn.
Analysis of Statement of Cash Flow
Operating activities: NPF used 2.34bn for its operating activities  (N2.48bn was generated in the preceding period).
Investing activities: It used N601.95mn in investing activities, most of which was used for the acquisition of property and equipment (N366.63mn was used in the preceding period).
Financing activities: N3.37bn was generated from financing activities (N1.18bn was used in financing activities in the preceding period).
About the company
The Bank was incorporated in Nigeria as a Private Limited Liability Company on 19 May 1993 under the provisions of the Companies and Allied Matters Act (CAMA) with RC No. 220824. It obtained a provisional license as a Community Bank from the Central Bank of Nigeria on 12 July 1993 with License No. FC 00200 and commenced operations on 20 August 1993. It obtained a final license from the Central Bank of Nigeria on 24 January 2002.
It was registered as a Public Limited Company on 13 July 2006. The Bank was given an approval-in-principle to operate as a Microfinance Bank on 10 May 2007 and obtained the final license on 4 December 2007.
The shares of the Bank were listed on the Nigerian Stock Exchange on 1 December 2010.
The principal activity of the Bank is the provision of banking and other permissible financial services to poor and low income households and micro enterprises with emphasis on members of the Nigerian Police Community. Such services include retail banking, loans and advances and other allied services.
The Bank currently has 37 branches nationwide from which it operates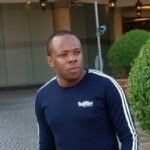 Nnamdi Maduakor is a Writer, Investor and Entrepreneur