NPF (Nigerian Police Force) Microfinance Bank Plc (NGX: NPFMCRFBK) has posted an impressive 52.30% growth in Profit for the year 2021. The low-key, consistent bank reported a profit of N935.78 million for the year.
The reported profit is 52.30% higher than the N614.41 million it reported for the 2020 financial year.
The numbers are contained in the 4th quarter report for the period ended 31 December 2021 published on The Nigerian Exchange Limited.
For the 4th quarter period of Oct – Dec, the bank posted a gross earnings of N1.44 billion (Q4 2020: N1.41 billion) and a Profit of N169.61 million (Q4 2020: N67.74 million).
A review of the statement of profit or loss and other comprehensive income shows that the Bank brought in a Gross Earning of N5.78 billion. This is a 24.09% growth on the N4.65 billion it earned in 2020.
While it earned an Interest Income (calculated using the effective interest method) of N5.20 billion, it expanded N622.28 million on Interest expense. It's Net Interest Income posted stood at N4.57 billion (2020: N3.67 billion).
Out of the N5.20 interest income reported, N5.15 billion was earned from Interest on Loans and advances.
NPF Microfinance Bank reported N547.25 million from Fee and Commission Income, this is 9.27% growth from the N500.81 million it reported in 2020.
The Financial Statement shows that N414.14 million was earned from credit-related fees and commission (2020: N395.05 million), while N133.10 million was earned from deposit-related fees and commission (2020: N105.76 million).
The Bank's personnel expenses remained relatively the same, N1.91 billion in 2021 against N1.98 billion in 2020.
The Administration and General Expenses on the other hand shot-up by 55.43% to N1.58 billion, from the N1.01 billion reported in 2020.
The Bank paid a N311.92 million as Tax to the Government, a 23.49% increase from the N252.59 million it paid in 2020.
The Basic and Diluted Earnings per Share (EPS) was reported to be 41 Kobo, against the 27 Kobo it reported in 2020.
Out of the 27 Kobo EPS it reported in 2020, the Bank paid a final dividend of 20 Kobo per 50 Kobo ordinary share to Shareholder, Investogist Analysts anticipate that the Bank will declare a dividend of between 30 Kobo – 40 Kobo for the 2021 Financial Year.
A review of the Statement of Financial Position shows that the bank as at 31 December 2021, has a Total Assets of N25.98 billion (31 Dec. 2020: N25.09 billion).
This Total Assets is funded by N20.00 Total Liabilities (31 Dec. 2020: N19.61 billion) and N5.98 billion Total Shareholders Equity (31 Dec. 2020: N5.48 billion).
NPFMCRBK generated a net cash of N1.21 billion from its operating activities, while using N32425 million in investing activities and N1.17 in financing activities.
Its Cash and cash equivalents as at 31 December 2021 stood at N5.39 billion against N5.67 billion it held as at 31 December 2020.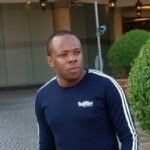 Nnamdi Maduakor is a Writer, Investor and Entrepreneur