The Board of Directors of the United Bank for Africa Plc (NGX: UBA) has announced the appointment of Mrs. Abiola Bawuah, as Chief Executive Officer (CEO) of UBA Africa.
Bawuah, a Ghanaian national, is the first female CEO of UBA Africa, according to press release by the bank. The UBA Group Board now includes eight female directors.
UBA said that Bawuah will also join the Group Board as an Executive Director, overseeing the Group's operations across the African continent, outside Nigeria.
Prior to her appointment, Bawuah was Regional CEO, West Africa, supervising the Group's operations in nine subsidiaries, including Benin, Burkina Faso, Cote d'Ivoire, Ghana, Guinea, Liberia, Mali, Senegal, and Sierra Leone. She previously held the role of CEO, UBA Ghana.
Speaking on the new appointment, the Group Board Chairman Mr Tony O. Elumelu said, "Abiola has contributed significantly to the growth of UBA Africa for close to a decade. She brings a wealth of experience in commercial banking, and stakeholder engagement. It also gives me great pleasure that with her appointment, the UBA Group
Board has now become a majority female board."
Six other executive appointments
The UBA Group also announced the following executive roles:
1. Chris Ofikulu becomes the Regional CEO, UBA West Africa. Ofikulu has over two decades of banking experience spanning corporate, commercial, and retail banking.
2. Uzoechina Molokwu will take on the role as Deputy Managing Director (DMD) of UBA Ghana, subject to local regulatory approvals. He was previously the Executive Director, Business Development – UBA Côte d'Ivoire and has over 23 years banking experience.
3. Ayokunle Olajubu will be the Managing Director/CEO UBA Liberia, subject to local regulatory approvals. He currently drives compliance across Africa subsidiaries and comes with 30 years banking experience in Nigeria and other African countries, including Sierra Leone, Cote D'Ivoire and the Gambia.
4. Theresa Henshaw has been appointed as CEO of UBA UK, subject to local regulatory approvals. She was previously the DMD, Business Development, UBA America and joined the Group as ED, Business Development at UBA UK.
5. Usman Isiaka, currently CEO, UBA Sierra Leone, will be the Deputy CEO in UBA America, subject to local regulatory approvals.
6. Adeyemi Adeleke, the former CEO of UBA, UK is now the Group Treasurer. Adeleke will be working to unlock the immense value in the Group's multi-jurisdictional balance sheet, leveraging on its presence in 24 countries within and beyond Africa.
UBA operates in 19 African countries beyond Nigeria, in addition to global operations in New York, London, Paris and the UAE. It provides retail, commercial and institutional banking services.
The bank has 25,000 employees, serving over 37 million customers globally.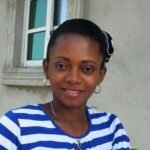 Ifunanya Ikueze is an Engineer, Safety Professional, Writer, Investor, Entrepreneur and Educator.