The Nigerian agricultural space is besieged with lots of challenges that stunt its growth expectations. These challenges are hydra-headed that there is no one solution to them. They come in multiple forms with even 'sub-sectors' such that one issue is not addressed by a singular approach.
In order to ameliorate this and give farmers some footing to make their marks in contribution to the growth of the Nigerian economy, the CBN has come in severally with lots of benign policies. One, in the most recent times, among numerous efforts of the apex bank is the institution of the Nigeria Incentive-Based Risk Sharing System for Agricultural Lending (NIRSAL). This body is charged with giving loans for agribusiness value chain purposes. To achieve this NIRSAL opened a microfinance bank in order to reach out to farmers everywhere.
In a recent meeting between NIRSAL and the Federal Ministry of Trade and Investment (FMTI) at Transcorp Hilton Hotel, Abuja, the agency's MD/CEO, MR. Aliyu Abdulhameed, made it known that the agency was doing a lot to address the challenges in the agribusiness sector. He said that the development would be able to address about 50% post-harvest losses which invariably translates to loss to the Nigerian economy.
He equally lamented that despite the abundance of resources in Nigeria, both human and natural, we still lose about N1.5trillion to average annual food import yet having about 94.6m people living below the poverty line. He recalled that in 2014, agriculture contributed 42% to the GDP as against recently that its contribution stood at 25%
To combat this decline in revenue from the sector, he said NIRSAL was launching an initiative termed the Secured Agricultural Commodity Transport and Storage Corridor (SATS-C) which will "combat post-harvest losses, create jobs and boost the contribution of the agricultural sector to Gross Domestic Product (GDP)." This is expected to also lead to a 5% increase in the contributions of agribusiness to the GDP.
He further said that the SATS-C would work in combo with another NIRSAL's initiative, PH-P3 which means Primary Production & Harvest, Primary Processing, Primary Transportation and Primary Storage. According to source, "PH-P3 is a business concept that ensures efficient production in the farms and optimum capture of value at harvest by enabling prompt evacuation of produce from farm-gates, and the subsequent haulage of commodities across the country through designated corridors." This initiative was introduced in 2018.
This synergy between SATS-C and PH-P3 functions in the midstream section of the agribusiness sector. It would work to ease logistic problems that aid post-harvest losses because farmers could not send their produce across to consumers in a farm-to-fork, end-to-end agricultural process.
All good on paper. The big question remains whether this can be implemented. Since 2018, what is the scorecard of PH-P3? How many farmers have benefited from it? Being a government initiative, how many deliveries did they make during the 2020 Covid-19 lockdown? At least they would have had ease of movement with little or no bureaucratic bottlenecks in getting passes from relevant authorities? To which markets do they deliver? We are only hopeful this will come to fruition.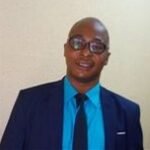 Azuka Edokobi is a Writer , a Farmer, a Supply Chain Expert and an Entrepreneur