The Nigerian Stock Exchange (NSE) closed the week ended 19th June, 2020 in red, as the All-Share Index (ASI) declined by 1.41% to settle at 24,826.75 points. The Market capitalization lost N185.67 billion, to close the week at N12.95 trillion.
The ASI performance for the year worsened to 7.51%, but the QTD performance still remained in double digits, gaining by 16.55%.
As the end of the first half of the year approaches, and companies start preparations to release their H1 2020 Financial reports, Investors and Speculators alike on the market seem to be taking a holding position.
This can be seen in the waning of the activity levels in the graph below. Both the volume and value of stocks traded have been on a downward trend after picking up in mid-May.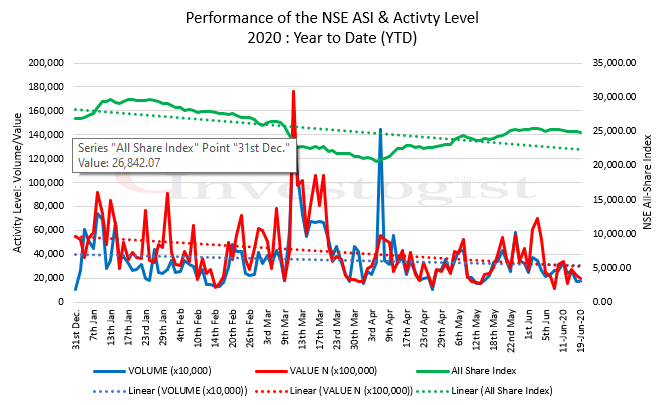 Fig 1: Nigerian Stock Exchange ASI Versus Activity Level, YTD
We expect the subdued activity on the exchange to continue until mid-July when early financial reports for H1 2020 start hitting the market. The results are highly anticipated, as it will show the extent of the impact of the Coronavirus Pandemic and the ensuing lock-downs so far on the companies.
Bad early results will likely send investors running for safety, and we might see sell-offs similar to those seen at beginning of the COVID-19 outbreak in Nigeria.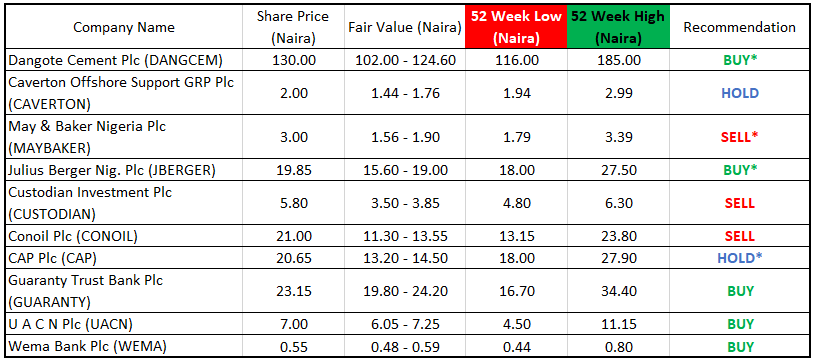 Table 1: Stock Pick for the week ahead; 22nd June to 26th June 2020
Notes for *
DANGCEM: A buy is recommended at a price within the fair value range stated in the table.
JBERGER: A buy is recommended at a price within the fair value range stated in the table
MAYBAKER: This is a pharmaceutical company, given the incentives and support being given to pharmaceutical companies to boost domestic manufacturing of critical drugs and vaccines to ensure their sustainable domestic supply, the company is likely to be shielded from an COVID-19 impact.
CAP: By its dividend yield, CAP Plc is at a very good price. The company has a consistent dividend payment history, and usually shares over 90% of its Profit After Tax as dividend to Shareholders. However, this year, the Board decided not to recommend any dividend in the light of the economic uncertainties. We expect an even higher dividend next year, and for that reason we are placing a HOLD rating on the stock. We will keep an eye on it. However, a bad H1 result might bring about a sell-pressure on the stock, and hence a decline in share price, at which point a BUY/ACCUMULATE recommendation will be appropriate.
Written by;
Nnamdi M.