The House of Representatives Committee on Finance on Friday queried a contract between the Federal Government and an investor, leading to a monthly payment of $33 million to the Azura power station located in Edo State, whether power is evacuated or not.
The lawmakers were concerned that the details of the agreement are shady and questioned why the Nigerian Bulk Electricity Trading Company (NBET) would sign such an agreement without the approval of the Federal Executive Council.
The agreement became effective in 2018 and would last for 20 years.
NBET is responsible for purchasing electricity from power generating companies and resell it to distribution companies.
The committee was shocked by the agreement which requires such huge amount of money to be paid whether the power is evacuated or not.
The House also frowned at the claims by the Managing Director of the agency, Nnemeka Eweluka that the agency does not require the approval of the Federal Executive Council before signing the power purchase agreement with Azura.
The committee queried how the agency is "committing Nigeria to pay $33 million a month without evacuating the power.
The committee also accused the MD of expunging portions of the agreement that required the opinion of the Minister of Justice before any agreement is signed because the Attorney General had said that the agreement is not in the interest of Nigeria.
When asked if Nigeria can exit such an agreement, Eweluka responded, "when you're asking an investor to build, to invest $1 million in your country, why would you exit?" Then he added " there are grounds for termination, there are grounds for termination of an agreement."
The lawmakers requested for the records of all power evacuated from the Azura Power Station since 2018, when the agreement became effective.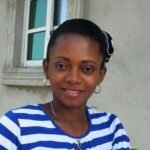 Ifunanya Ikueze is an Engineer, Safety Professional, Writer, Investor, Entrepreneur and Educator.