A N100bn infrastructure fund designed for institutional investors like business moguls, pension fund administrators, asset managers and insurance companies has been launched by Stanbic IBTC Asset Management.
In a statement entitled 'Stanbic IBTC Asset Management launches N100bn infrastructure fund' and released on Sunday by the subsidiary of Stanbic IBTC Holdings Plc, said the fund was duly registered with the Securities and Exchange Commission (SEC) as a Collective investment Scheme.
It further said the scheme would provide investment opportunities for investors interested in infrastructure projects like "transport and logistics (road, rail and ports), power and energy infrastructure, telecommunications, healthcare and water treatment" to maximize the opportunity and fulfill their business dreams.
Commenting on this at the signing ceremony held at the corporate head office, the CEO, Stanbic IBTC Asset Management, Oladele Sotubo, said, "The N100bn Infrastructure Fund will provide alternative investment outlets for investors seeking long term sustainable investment opportunities and returns, and will be issued in tranches to finance long-term projects.
"Stanbic IBTC Asset Management remains committed to contributing to efforts aimed at improving various sectors of the Nigerian economy and continues to seek innovative and creative ways of financing critical infrastructural projects with support from the investment ecosystem."
The statement concluded that "… the Stanbic IBTC Infrastructure Fund would focus on projects with the potential to deliver returns above a comparable benchmark of Federal Government of Nigeria bonds."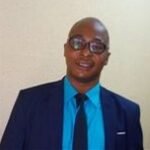 Azuka Edokobi is a Writer , a Farmer, a Supply Chain Expert and an Entrepreneur