(Greenwich Merchant Bank): Marginal gains was experienced in the Nigerian equity market as NGX-ASI and Market capitalization appreciated by 0.004% hence settling at 49,627.72 points and NGN26.77 trillion respectively. This was attributed to the an increase in price of NGXGROUP (1.78%), and WAPCO (1.65%), hence Year-to-Date settled at 16.18%.
Similarly, volume and value traded appreciated by 70.17% and 25.41% to close at 147.34 million units and NGN1,467.36 billion respectively. ZENITHBANK emerged as the highest volume and value traded equity with 26.74 million units and NGN536.65 million. Market breadth stood at 0.81x resulting from thirteen (13) gainers and sixteen (16) laggers.
Sector performance was mostly positive with the Banking sector (0.09%) and Insurance sector (0.57%), Consumer Goods sector (0.02%) recorded gains, whereas the Industrial sector (0.14%) recorded a loss with the Oil & Gas sector (0.00%) unchanged.

Fixed Income Market
Compared to yesterday, more instruments were most active at the short end of the Bond market, while other instruments traded flat leading to a 1bp decline in average yield to close at 13.19% from 13.20%. The 22-Jan2026 instrument emerged as the most bought instruments in the market.
The mood in the NT-bills and OMO market was quiet with all instrument trading majorly flat. Average yield maintained status quo, closing at 7.80% at the NT-bills market and 11.12% at the OMO market, same figure as
yesterday.
System liquidity increased significantly to end the day at NGN225.87billion from NGN33.01billion, which was majorly due to the rise in the Opening Balances of Banks and Discount Houses. This resulted in a 4.0% decline in Open Buy Back and Overnight rate to close at 7.50% and 8.00% from 11.50% and 12.0%.
Naira appreciated at the Investors and Exporters Window decreasing by NGNO.46/USD to end the day at NGN436.04/USD.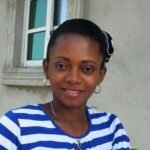 Ifunanya Ikueze is an Engineer, Safety Professional, Writer, Investor, Entrepreneur and Educator.