Courteville Business Solutions Plc (NGX: COURTVILLE)  has notified the Nigerian Exchange Limited and the investing public of a Mandatory Takeover bid of 1,171,939,459 shares equivalent to 32.99% stake in the company.
Also read; Canada study visa application: Payment of Tuition is not needed – Federal Court
In a corporate release signed by the company secretary, the company stated that BOWS Nigeria Limited, a Shareholder which holds 67.01% of the issued share capital of the Company, made proposal to buy the 32.99% held by the other shareholders of the Company through a Mandatory Takeover Bid (MTO) to the Securities and Exchange Commission (SEC), and the Mandatory Takeover Bid has been registered with SEC as SIS/M&A/TBR/CBS/000824 in the Commission's record.
BOWS Nigeria Limited the statement went further to say has obtained SEC's approval to launch the Mandatory Takeover and same is priced at 0.48k per ordinary share net of any applicable tax. At the end of trading on Tuesday, the share price of COURTVILLE stood at 0.47k.
The tender offer will open on the 22nd of February 2023 and close on 22nd March 2023.
At the 17th Annual General Meeting of Courteville Business Solutions Plc held on 26th July 2022, the Shareholders of the company passed a special resolution approving the delisting of the securities of the Company from the Nigerian Exchange Limited.
Courteville Business Solutions Plc was incorporated in Nigeria as a private Limited Liability Company on 4th January, 2005 and commenced business on the same date in Nigeria.
In 2008, the Company became a public Company and was quoted on the Nigerian Stock Exchange in April 2009.
The Company formally changed its name from Courteville Investment Plc to Courteville Business Solutions Plc on 28th July, 2011.
The principal activities of the Group are the development of automated business solutions, rendering other e-commerce services and the valuation and assessment of automobiles.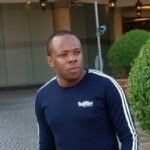 Nnamdi Maduakor is a Writer, Investor and Entrepreneur