Major cryptocurrency exchange FTX has on Friday, 11th November, 2022 commenced voluntary bankruptcy proceedings in the United States of America.
FTX announced the launch of bankruptcy proceedings via a press release on Twitter, stating that the FTX Group "have commenced voluntary proceedings under Chapter 11 of the United States Bankruptcy ode in the District of Delaware in order to begin an orderly process to review and monetize assets for the benefit of all global stakeholders."
Read also; Fact check: Is the Investment Peter Obi made for Anambra State worth next to nothing?
The announcement comes days after larger rival Binance abandoned plans to acquire FTX and left the exchange with the task of raising roughly $9 billion from investors and rivals to stay afloat.
FTX Trading Ltd, West Realm Shires Services Inc., Alameda Research Ltd, and approximately 130 additional affiliated companies were included the FTX Group that commenced the bankruptcy procedure.
Subsidiaries of FTX that are not included in the Chapter 11 proceedings are LedgerX LLC, FTX Digital Markets Ltd, FTX Australia Pty Ltd and FTX Express Pay Ltd.
The exchange also stated that the Chief Executive Officer of FTX Group, Sam Bankman-Fried had resigned and John J. Ray III appointed to replace him.
It went further to state that may employees of the FTX Group in various countries were expected to continue with the FTX Group and assist Mr. Ray and independent professionals in its operations during the Chapter 11 proceedings.
Speaking on the bankruptcy proceedings, Mr. Ray said;
The immediate relief of Chapter 11 is appropriate to provide the FTX Group the opportunity to assess its situation and develop a process to maximize recoveries or stakeholders.

The FTX Group has valuable assets that can only be effectively administered in an organize joint process. I want to assure every employee, customer, creditor, contract party, stockholder, investor, governmental authority and other stakeholder that we are going to conduct this effort with diligence, thoroughness and transparency.

Stakeholders should understand that events have been fast-moving and the new team is engaged only recently.

Stakeholders should review the materials filed on the docket of the proceedings over the coming days for more information.
FTX is being investigated by the Securities and Exchange Commission over the platform's cryptocurrency lending products and the management of customer funds.
The former CEO, Bankman-Fried had told investors that FTX needed up to $8 billion as it was overwhelmed with withdrawal requests from customers. He said that customers had demanded withdrawals to the tune of $6 billion.
Earlier this year, FTX was valued at $32 billion by private investors. Recently, It told investors that  its operating income in 2022 was projected to drop to $144 million, down from $338 million in 2021, while revenue was projected to rise to $1.1 billion this year from $1 billion last year.
Chapter 11 is a form of bankruptcy that involves a reorganization of a debtor's business affairs, debts, and assets, and for that reason is known as "reorganization" bankruptcy.
The initiation of bankruptcy proceedings by FTX may trigger what could be one of the biggest meltdowns in the industry, according to Reuters.
FTX is incorporated in Antigua and Barbuda and headquartered in The Bahamas. The exchange was founded in 2019 and as of February 2022 had over one million users.
A statement on FTX.com at the time of this report reads "FTX is currently unable to process withdrawals. We strongly advise against depositing. Deposits of TRX, BTT, JST, SUN, and HT are disabled."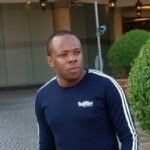 Nnamdi Maduakor is a Writer, Investor and Entrepreneur