The value of Nigeria's currency, the naira has continued to rebound at the parallel market, as the exchange rate between the naira and the US dollar fell to N720/$1.
Last week, naira value consistently declined reaching a record low of N895/$1 at the black market on the back of the Central Bank of Nigeria's announcement about the redesign of high value naira notes – N200, N500 and N1,000
However, following increased supply of the greenback this week, the value  of the local currency has continuously appreciated against the dollar at the parallel market popularly known as the black market.
The Economic and Financial Crimes Commission (EFCC) had also intensified its clamp down on foreign exchange dealers in Abuja, lagos, Kano and other major cities, arresting over 90 Bureaux De Change operators over allegations of currency hoarding and aiding politically exposed Nigerians and other criminals in money laundering.
The President, Association of BDC Operators of Nigeria, Aminu Gwadabe, told The Punch that the redesign drove the market in the past two weeks.
He said the rebound of the naira had made many currency speculators lose millions of naira, as many forex dealers did not know the naira would rebound too soon.
He said, "1 can say the surveillance by the EFCC and other factors atfected the market. However,I can say that some global factors also affected the market aside from the local issues in Nigeria. Dont forget that countries like Saudi Arabia, Russia and China are taking Some steps that are currently affecting the dominance of the dollar.
"But locally, I can say certain sentiments made the naira rebound and these have led many speculators to lose millions of naira. Many took a position at N800/dollar and now they are worried the currency is now N720/dollar. This was why there was some resistance in the market today with many BDCS not willing to sell their dollar at a lower amount. People who kept the greenback are now bringing it out because of certain market sentiments"
At the I & E Window, the official rate opened at N444.42/$1 and closed at N446.10/$1 on Thursday.
The spot rate exchanged as high as N447/$1 and as low as N415/$1 whereas the forward rate stood at N459.85/US dollar on Tuesday.
A total of $89.95 million in FX value was traded on Tuesday at the I & E Window.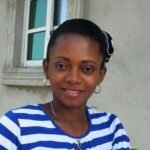 Ifunanya Ikueze is an Engineer, Safety Professional, Writer, Investor, Entrepreneur and Educator.