A batch of Moderna's covid-19 vaccine has been put on hold in Japan, after several black particles were found in one vial from the batch, BBC reported.
About 3,790 people has already been vaccinated from the batch, before the contamination was discovered by a pharmacist in Kanagawa prefecture, according to the report.
The black particles were discovered by the pharmacist while checking for foreign substances before use.
This is the fourth time Japan is reporting contamination case involving Moderna's Covid-19 vaccine in less than a week.
Last week Japan suspended the use of 1.63 million doses of Moderna shots due to contamination.
Two people, men in their 30's died in August after receiving their second dose of the Moderna COVID-19 vaccine shots that were among lots later suspended, NDTV reported.
The deaths are being investigated according to the report. Japan local media reports say there is no evidence so far of any health hazards caused by the contamination.
Also last week Takeda Pharmaceutical, the distributor of Moderna's vaccine in Japan put three batches of the vaccine on hold after "foreign materials" were found in some doses of a batch with nearly 560,000 vials.
Moderna and Spanish pharma company Rovi, which bottles Moderna vaccines, have said the cause could be a manufacturing issue, and European safety regulators have launched an investigation.
Takeda in a notice posted on its website on Wednesday said that on rare occasions during manufacturing, rubber stopper material can get mixed into the vaccine solution. Medical staff are advised do a visual inspection of vials for discoloration or foreign materials before use.
Read also: Covid-19 Vaccine: Edo civil servants receive 7-day ultimatum
Japan which hosted 2020 summer Olympics in nearly empty stadium, is also restricting audience in the ongoing Paralympics due to increasing cases of Covid-19.
About 45.4% of Japan's population has been fully vaccinated against Covid-19.
Moderna Vaccine is being used in several countries including Nigeria. In early August Nigeria received four million doses of the Moderna Covid-19 vaccine from the United States.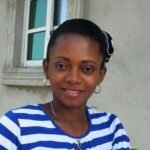 Ifunanya Ikueze is an Engineer, Safety Professional, Writer, Investor, Entrepreneur and Educator.