Civil servants in the Edo State Ministry of Health have received a seven-day ultimatum to get Covid-19 vaccine.
The staff of the ministry were given until September 6, 2021 to get vaccinated against Covid-19. Any staff who failed to meet the deadline will be barred from office premises.
The ultimatum was contained in a memo dated Aug. 30, with reference number: HA.429/1/16, issued by the Permanent Secretary of the ministry, Mr Frederick Irabor, Vanguard reported.
"I am directed to refer to the above subject and to notify all staff (members) of Ministry of Health to get vaccinated against the deadly COVID-19 within the week, the report said quoting the memo.
"I am further directed to inform all that from Sept. 6, any staff (member) who has not taken the COVID-19 vaccine will not be allowed into the office premises."
Edo State Governor Godwin Obaseki had last week mandated people of the state to take the vaccine by September 15.
He said only those who have proof of "taking at least one dose of COVID-19 vaccine" will have access to  "large gatherings as well as high traffic public and private places."
He added that those who have not received the vaccine "will not be allowed to worship in churches and mosques. There will be no access to banking halls and event centers without proof of vaccination at the gates."
It is however unclear how the vaccine will be available to everyone who wants it when the governor said that his aim is to vaccinate 60% of the state population within one year.
In a peaceful protest on Monday, a coalition of civil society organisations under the aegis of Equity International Initiative and Cypa Africa, opposed the Governor's mandatory COVID-19 vaccine pass.
The mandate was described as an infringement on peoples' rights to freedom of movement and association, by the civil society organization. It said that the governor cannot compel residents to take the vaccine.
Only about 4.25 million people have received first dose of covid-19 vaccine in Nigeria, with about 1.5 million receiving the second dose.
Nigeria is largely dependent on the donation of Covid-19 vaccine to vaccinate its populations. In March Nigeria received 3.92 million doses of the COVID-19 vaccine, shipped via the COVAX Facility, a partnership between CEPI, Gavi, UNICEF and WHO.
In early August Nigeria received four million doses of the Moderna Covid-19 vaccine from the United States.
In mid-August, Nigeria also received 177,600 doses of Johnson and Johnson (J&J) COVID-19 vaccines from the African Union.
Edo State has confirmed 5,402 cases of Covid-19 and recorded 195 deaths, according to the data on NCDC. Nigeria has reported a total of 191,805 cases with 2,455 deaths.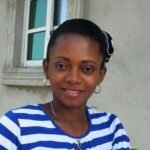 Ifunanya Ikueze is an Engineer, Safety Professional, Writer, Investor, Entrepreneur and Educator.