Security agencies had received a security report that the Islamic State West Africa Province (ISWAP) and Boko Haram planned to attack Lagos, Kaduna, Kogi, Katsina and Zamfara states as well as the  Federal Capital Territory, Punch reported.
The Punch said there was a leaked memo from the headquarters of the Nigeria Security and Civil Defence Corps, which alerted state commands to the planned attacks. The NSCDC spokesman, Shola Odumosu, said the memo did not originate from the security agencies.
However, the memo was confirmed by a state commandant, who said security officials had been directed not to disclose it in order not to cause panic, the reported stated.
The commandant, who spoke to Punch on condition of anonymity, said, ''Yes, it is true that they (headquarters) issued a security alert to us that we should be careful and we should instruct our men to be watchful. We protect the critical infrastructure and places of worship.
"It is also important that we inform the people so they can be vigilant."
Following the alert, security was on Tuesday beefed up in Abuja to forestall a possible attack by ISWAP and Boko Haram.
Recal that the elite Presidential Guards Brigade were attacked by terrorists along the Bwari-Kubwa road where a captain, lieutenant and six soldiers reportedly lost their lives.
 The Nigerian Police Force spokesman, Muyiwa Adejobi, said the Inspector-General of Police, Usman Baba, had ordered the deployment of police personnel and assets to strategic parts of the FCT and ordered the Force Intelligence Bureau to gather intelligence in a move to thwart the planned attack.
Adejobi said, "We are not leaving any stone unturned to fortify the Federal Capital Territory and its environs. The IGP has ordered the additional deployment of assets to strategic areas of the FCT while the Force Intelligence Bureau has been charged to gather robust Intelligence."
The NSCDC  leaked memo indicated that Boko Haram and ISWAP terrorists were accumulating dangerous weapons for massive attacks on Katsina, Lagos, FCT, Kaduna, and Zamfara states.
The criminals were reported to have acquired high-calibre weapons, including Anti-aircraft guns, General Purpose Machine Guns, among others, in preparation for an attack on Katsina State.
The intelligence report titled, 'Re: Heightened plots by terrorists to stage coordinated attacks in parts of the country,' was signed by the Deputy Commandant-General in charge of Operations, DD Mungadi.
It added that the Commandant-General had directed the state commandants to put up measures to avert the attacks.
The report dated July 25, 2022 and addressed to all NSCDC state commands, read "We have received credible intelligence that Boko-Haram and the ISWAP terrorist groups have mobilised fighters and high-calibre weapons, particularly Rocket-Propelled Grenade  Launchers, Anti-Aircraft guns and General Purpose Machine Guns which they intend to deploy for the offensive in Katsina State.''
"In another development, two separate bandits groups are plotting coordinated attacks on North-West, North-Central and South-West (Katsina, Zamfara, Kaduna, Kogi, FCT and Lagos), respectively. Consequently, the Commandant-General has directed you scale up deployment in all strategic places, including schools, worship centres and critical national assets in your respective states to checkmate any possible threats by these criminal elements. Please treat as urgent," the report added.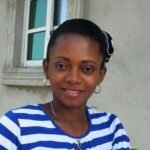 Ifunanya Ikueze is an Engineer, Safety Professional, Writer, Investor, Entrepreneur and Educator.