On Friday, The United States of America broadened its export curbs against Russia and Belarus by restricting access to imports of items such as fertilizer, pipe valves, ball bearings and hundreds of other materials and chemicals in a move supposedly designed to ratchet up pressure on Moscow and Minsk following the Russian invasion of Ukraine.
The Commerce Department said in a document that it will begin requiring Russians and Belarusians to get a special license when seeking to obtain a host of goods from U.S. suppliers and pledged to deny those licenses. The goods include fertilizer, pipe valves, ball bearings and other parts, materials and chemicals.
Read also; France prepares for natural gas rationing amidst fears of Russian gas cut
The administration said items made abroad with U.S. tools would also require a U.S. license, which the administration plans to deny.
"This rule expands license requirements for Russia and Belarus under the Export Administration Regulations (EAR) to all items on the Commerce Control List (CCL)," the document reads.
The sanctions list is the latest addition to multiple restrictions already placed on Russia and Belarus, banning a broad range of commodities, software, and technology from being exported to the countries.
In a coordinated effort with over 30 other nations, the US has slapped Russia with multiple sanctions and export restrictions over the past six weeks in response to Moscow's military operation in Ukraine. Russia says the aim of the operation is to demilitarize the neighboring state. This was met with harsh criticism in many Western nations, which view it as unprovoked aggression.
"It is evidence they are going to continue tightening export controls and targeting on an economy-wide basis those categories they have not yet done," said Emily Kilcrease, senior fellow at the Center for a New American Security and former deputy assistant U.S. Trade Representative, noting that the Commerce Department now has further restricted Russian access to all items whose export it regulates. "That's significant."
The move on Fertilizer export to Russia seem like the U.S. is now running out of sanctions, because of the near uselessness of this sanction.
In the last week of March, US eased sanctions on Russian agricultural products including Fertilizers placed on Moscow over the crisis in Ukraine, in a move designed to wade off food shortages in the United States itself.
Barely two weeks after the easing of restrictions, the US is moving to limit Russia's ability to import Fertilizer. The irony of the sanctions is that Russia doesn't imported much fertilizers.
Data from The Observatory of Economic Complexity (OEC), an online data visualization and distribution platform quotes the below data for Russian Fertilizer;
Exports

In 2020, Russia exported $7.6B in Fertilizers, making it the 1st largest exporter of Fertilizers in the world. At the same year, Fertilizers was the 7th most exported product in Russia. The main destination of Fertilizers exports from Russia are: Brazil ($1.43B), Estonia ($555M), India ($540M), China ($531M), and United States ($442M).

The fastest growing export markets for Fertilizers of Russia between 2019 and 2020 were India ($193M), Hong Kong ($110M), and Switzerland ($89.8M).

Imports

In 2020, Russia imported $121M in Fertilizers, becoming the 74th largest importer of Fertilizers in the world. At the same year, Fertilizers was the 78th most imported product in Russia. Russia imports Fertilizers primarily from: Belarus ($24.9M), Kazakhstan ($19.4M), Belgium ($9.06M), Poland ($7.81M), and Lithuania ($7.68M).

The fastest growing import markets in Fertilizers for Russia between 2019 and 2020 were Italy ($4.33M), Kazakhstan ($3.71M), and Sweden ($2.67M).
Tradingeconomics.com reports that United States Imports from Russia of Fertilizers was US$1.28 Billion during 2021, referencing the United Nations COMTRADE database on international trade.
Russia is one of the world's most significant suppliers of fertilizer and related raw materials such as sulphur. It was the largest exporter of urea, NPKs, ammonia, UAN and ammonium nitrate last year, and the third-largest potash exporter (see table below). In phosphates, traditionally dominated by China and Morocco, Russia is a major exporter with a combined 4mn t/yr of DAP/MAP shipments last year. It is the fourth-largest sulphur exporter. At today's prices, typical Russian spring export volumes would account for over $2bn/month in revenue.
In the United States, fertilizer bills are expected to jump 12% this year, after rising 17% in 2021, according to American Farm Bureau Federation and U.S. Department of Agriculture (USDA) data.
A sanction on the export of U.S. fertilizer to Russia is akin to a sanction on the export of U.S Natural gas to Russia.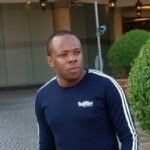 Nnamdi Maduakor is a Writer, Investor and Entrepreneur