GBPUSD 
The last time we discussed GBPUSD I highlighted a potential double top forming on the daily chart at 1.423 resistance. Buyers where rejected at this point on the 24th of February and again on Friday.
On the weekly time frame the week ended with a bearish pin bar. That said in the days to come I will expect sellers to defend 1.423. support comes in a heavy support zone around 1.375/1.367. If we get a break below it next support comes in at 1.348  followed 1.3250
Alternatively a daily close above 1.4230 will expose 1.4700 and 1.503 dating back from 2017.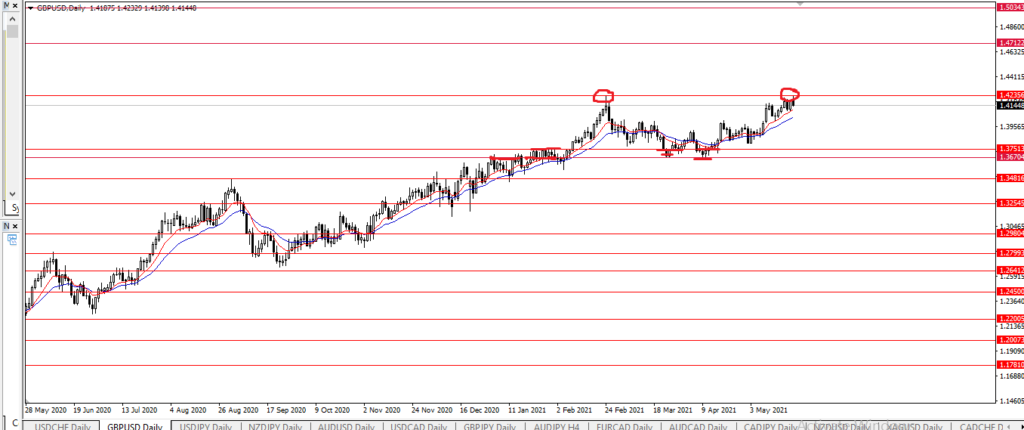 GBPJPY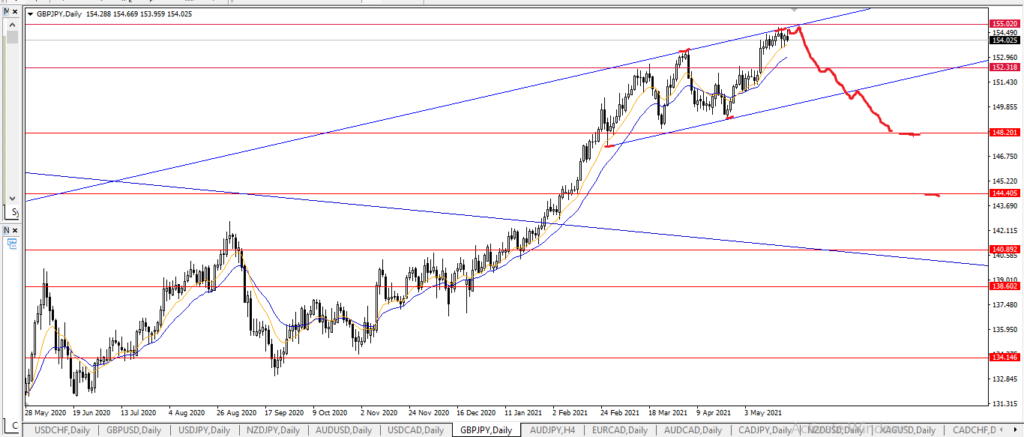 GBPJPY
GBPJPY's extended bull run seam to be running out of steam if the current consolidation is anything to go by. In march 2020 sellers bottomed out and the bulls have gone 2,900 pips. The ascending channel and horizontal resistance which buyers continues push is at 155.00.
It is orthodox to conclude that a sell off towards the bottom of the channel around 150.80.  Support likely scenario on the way down is 152.30 and 150.80. A breakout from the flag will expose 148.20 and 144.40
On the off chance that buyers breaks above 155.00 with a daily close( 5 pm EST ) I will prefer to treat that as bull trap.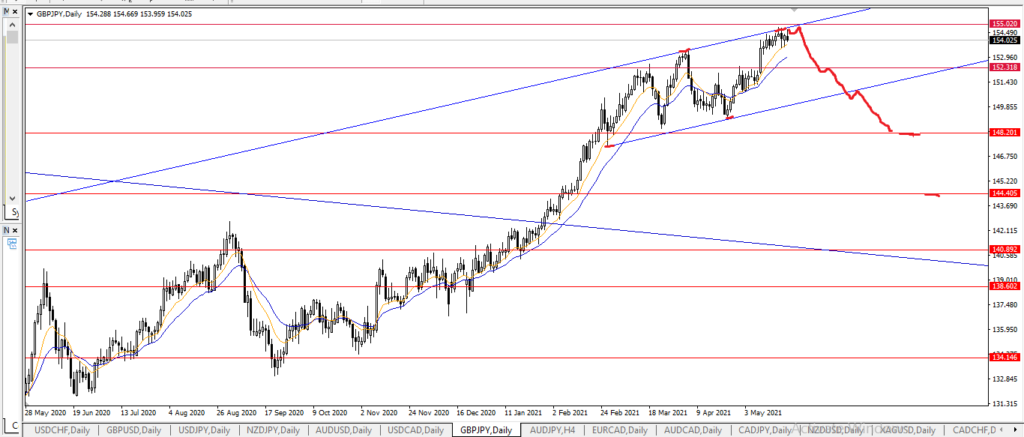 NZDUSD
The kiwi is currently trading in a descending channel or what is also known as a bull flag. It is currently squeezed between a horizontal level 0.7150 and the channel top and this is a terminal pattern. a breakout below 0.7150 will expose 0.69419, 0.6788 and the channel bottom at 0.6720.
A daily close above the channel top 0.720 will send the price towards 0.730 if it breaks through then 0.74625 follows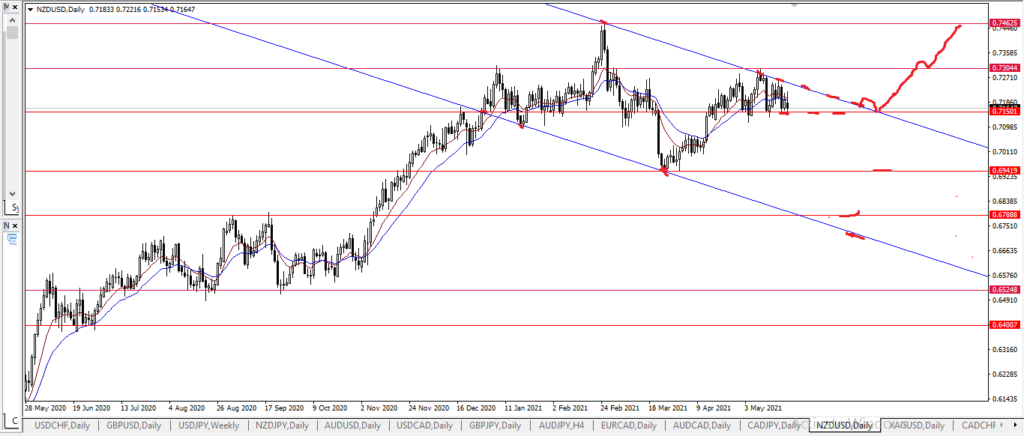 BTCUSD
What a week! The crypto market has been absolute carnage and absolute blood bath for long positions and for the HODL family. Last week's sell off does not mean that the bull cycle is over or it may also be that it is over however I am of the opinion that it is not over yet.
What we witnessed is a replica of what played out in the 2013 and 2017 cycles. In 2017 bitcoin lost 81% before it found support and skyrocketed 2000%. I also think that we might still see some more down side  if buyers lose 29250/30000 confluence of support. This has been a critical support through January it is an intersection of October 2020 trend line and horizontal support. In the event that sellers break below 30000 25000 is another level to keep an eye on.
I am not ruling out anything at this point, a break of 25000 will open the door to the previous all time high at 20000. A retest of the previous all time high which bitcoin has never done will mean an end to the bull cycle.
If 30000 or 25000 level holds and buyers manages a close above 35000 and 42000 resistance level that might keep the bulls in control and keep the bull cycle alive for another phase.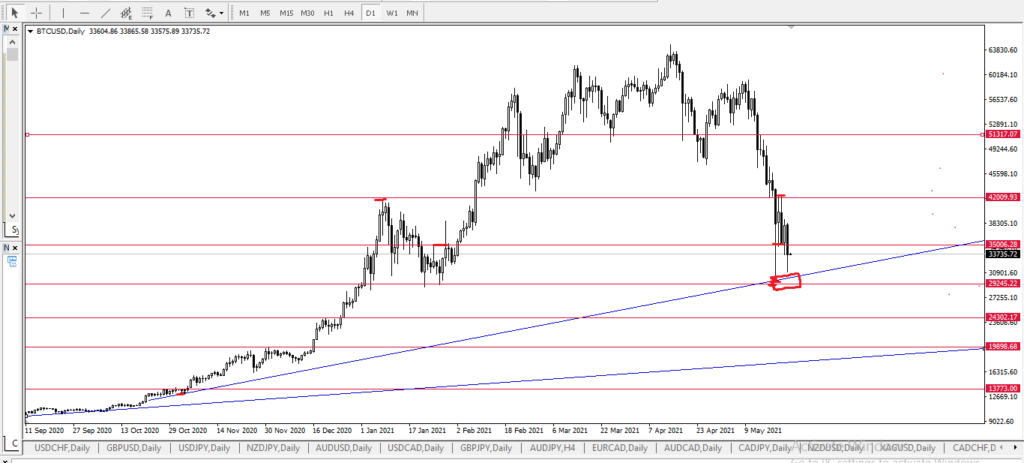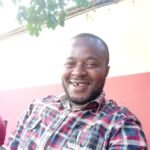 Engineer, Entrepreneur, forex trader and Analyst