Minister of State for Petroleum Resources, Chief Timipre Silva, has disclosed that the Federal Government of Nigeria will retain about 1,500 members of staff of the scrapped Department of Petroleum Resources (DPR), Petroleum Products Pricing Regulatory Agency (PPPRA), and Petroleum Equalization Fund (PEF).
This was made known to newsmen, while the Minister met with employees of the defunct agencies yesterday in Abuja, where he also announced that he had stepped down as the Chairman of the Nigerian National Petroleum Corporation (NNPC).
A reported combined workforce of about 1,410 (DPR – 610; PPPRA – 400; PEF – 400) were at the verge of losing their means of livelihood due to the inauguration of the boards of the Nigerian Midstream and Downstream Petroleum Regulatory Authority (NMDPRA) and the Nigerian Upstream Regulatory Commission (NURC) which technically knocked out the defunct agencies.
Assuring the workers that the FG did not intend to retrench them, the Honorable Minister said, "We assure you that this is a very normal transition. The PIA has been passed and the law stipulates that certain actions must be taken.
"That the DPR, as it was then, must be wound down and two successor agencies are to be inaugurated. And, of course, I had to step down as chairman of NNPC. It is all because this is what the law states."
Despite the CEOs of the defunct agencies losing their jobs on the grounds of being political appointments, the Minister said the staff were covered by law.
"But I want to assure you that the staff has nothing to worry about because the law is very clear also on the position of the staff of DPR, PEF and PPPRA," he concluded.
The FG may have to rejig the workforce of the defunct agencies to suit the needs and objectives for setting up the new agencies. The Petroleum Industry Act (PIA) is going to introduce serious revolutions within the industry but it remains to be seen how transparent this process could be.
Lots of rackets go on in the industry and this is what the government is bent on stamping out. The big question is, will he who goes to equity, go with clean hands? Will the process be selective or wholesome so that the looming tsunami would eliminate all forms of undercover deals within the space and give us an industry as transparent as glass water? Will this revolution give us an industry that would generate income for the country as an oil producing nation and reduce, nay, eliminate borrowing? Will Nigerians begin to live the lives they are capable of because of the huge natural resources within the oil and gas industry?
We are watching!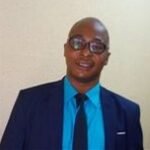 Azuka Edokobi is a Writer , a Farmer, a Supply Chain Expert and an Entrepreneur