On Thursday, the Petroleum Products Pricing Regulatory Agency (PPPRA) published the March template for petrol prices, raising to the price of Premium Motor Spirit, commonly known as petrol to between N209.61 and N212.61.
In a tweet on Friday Morning, the Nigerian National Petroleum Corporation (NNPC) insisted that there was no increase in the Ex-Depot Price of PMS in March.
JUST IN:#NNPC Insists No Increase in Ex-Depot Price of PMS in March pic.twitter.com/IQ3S3EWVlM

— NNPC Group (@NNPCgroup) March 12, 2021
The tweet from NNPC was contrary to the publication which was on the PPRA website earlier on Friday. According to the pricing template seen by Investogist, the ex-depot price for March had been set at N206.42, up from the N180.55 stated in February pricing template.
When Investogist visited the PPPRA website at the time of this publication, it returned an error message: "Page not found (404)." On the landing page of its "Guiding Prices" where the templates for all months could be found, the PPRA published a notice; "Please be informed that published prices are only indicative of current […]."
Petrol station across the country still sell petrol at the old prices, even when the publication was still on the PPRA website.
Whatever the reason for the withdrawal of the publication, the Government has just tested the waters to gauge the reaction of the public to a price increase.
This is a game plan they have used in the past, when the Naira was devalued from N305 to N360, so expect a hike in the petrol prices later in the course of the year.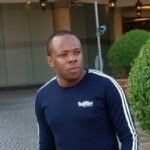 Nnamdi Maduakor is a Writer, Investor and Entrepreneur