Residents of Oworonsoki area of Lagos received succour as two Non-Governmental Organizations (NGOs) partnered with a fintech company to bring aid in different capacities.
This happened on Saturday, 16 October, in the Lagos suburb where residents still live in shanties and need government aid for good roads, pipe-borne water, electricity, decent housing, healthcare, and other basic amenities. Drug – Aid Africa came in collaboration with Alabiamo Maternal and Childwellbeing Foundation (AMCWF) While Drug -Aid gave out free antenatal drugs, malarial drugs and mosquito nets, AMCWF administered antenatal healthcare to the residents checking their vitals and also administering drugs.
Speaking to Investogist at the event, the Programme Officer, Drug -Aid Africa, Oluseyi Sanyaolu, said, "This area is far from the primary healthcare centre. What we have done is that we have partnered with other NGOs, we have partnered with Alabiamo Foundation. Alabiamo takes care of pregnant women and children. They come here for their antenatal, give them medicine, multivitamins, check if they have malaria, they check their blood pressure, … all that needs to be checked.
What we (Drug -Aid) do is to provide all the medicines they (AMCWF) will need. So, every third Saturday of every month, we do this. We must come every month because most of the women here cannot go for antenatal. On the side, we do malaria test. We partner with USAID to do tuberculosis tests. This is not constant, but the antenatal is done every month. The last time we came, they complained bitterly about malaria because the mosquitoes increased due to the rains.They are very happy to see us every month, they turn out in their numbers, and they keep to time. That shows they appreciate what we are doing."
On her own, Kemi Faith Odesola, Communications Manager & Photographer at Alabiamo Foundation told our correspondent, "We have consistently showed up for the women and children of this community and other communities. We concentrate on communities that are hard to reach.
"Normally, they are supposed to go to healthcare centres, but they cannot. Some of them cannot even communicate in English language except in Yoruba.
"Basically, the whole idea behind the Foundation is to make healthcare accessible to women and children who most likely would have difficulties getting to hospitals for quality healthcare."
On the massive turnout by residents, she said, "It is a lot of work that goes into these things. We currently run about four outreaches. Community mobilization is key in this programme. Without the community mobilizers we partner with, people will not know about these programs because a lot of them do not have mobile phones…"
Novella Africa, a fast-growing fintech startup that connects blue-collar workers or artisans with households and small businesses, was present at the event. They introduced the platform and on-boarded many artisans from the community, such as carpenters, plumbers, bakers, tailors, etc. Most of the artisans present at the event were women who had good handiwork but are unable to efficiently market their products and services.
While responding to our Correspondent, Mr. Simon Obiekwe, the Managing Consultant of Novella Africa Ltd, a financial technology guru, and a former Chief Finance Officer of Primera Africa Finance Group Ltd explained the social and economic objectives of the marketplace.
"We developed an online marketplace or platform that connects artisans to their employers or to small businesses. The platform will enable them to exchange goods and services in a safe and reliable environment. They will have more market access to sell more and earn more. In so doing, we believe that their economic and health condition will improve."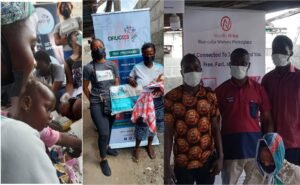 On the benefits of the platform to the community, he said, "most of these people here find it difficult to have constant access to clients because they are handicapped by where they live and exposure to technology. So, we are using technology to bridge that gap by making them visible to customers. By so doing, they will constantly get engaged meaningfully and make a living from what they have been trained on".
On the frequency of this empowerment programme and its likely outreach, Mr. Obiekwe said, "We will make these visits constant till we onboard as many as possible. We will also extend this to different areas of Lagos where access to clients is hindered by location."
The residents were full of gratitude for the aid they received from both NGOs and Novella Africa Ltd. One of them, who spoke under the condition of anonymity, said, "We are happy that these people remember us always. They give us drugs and attend to us every time they come here. Today, they gave us mosquito nets because we complained of malaria last month.
"Now, this new company has come to give us work by directing customers to us. We are really very happy", she concluded.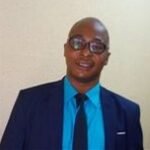 Azuka Edokobi is a Writer , a Farmer, a Supply Chain Expert and an Entrepreneur