Chelsea fringe players have been charged to up their game and seize the opportunity presented by the absence of injured duo, Romelu Lukaku and Timo Werner.
Blues' boss disclosed this to the media men in a post-match interview when he bemoaned the injuries to his key strikers, saying, "We have a twisted ankle with Romelu and a hamstring injury for Timo, so they will be out for some days, I guess…
"The two were in good shape and were dangerous and could create and score. Now we need to find solutions and guys who waited for their chance need to step up and prove that they can do the same thing."
In the 4-0 rout of Malmo in a Champions League Group H match yesterday, the Blues had their victory party marred by the injuries to their strikers during the first half of the Malmo humiliation.
Lasse Nielsen's hard tackle on Lukaku took the player out injured but gifted Chelsea a penalty coolly converted by Jorginho to extend the Blues' lead to two after Andreas Christensen's first goal.
Kai Havertz, excellent on the night after replacing Lukaku, scored one and was involved in the penalty that was converted by Jorginho to make it four for the Bridge lads.
With 5 games lined up for the London side within the next seventeen days, the Blues' manager, Thomas Tuchel, is optimistic the injured strikers would not be so much missed as he would have to rally players from his squad to fill-in the gaps.
He said, "Normally we're in a good place injury-wise – we had only Christian Pulisic out. But we miss everybody. We have a lot of games to play, a lot of competitions. Now we have to find solutions. No excuses accepted…
"Whoever it might be, the race is on. The guys who will start against Norwich in the next game have our trust. We will try to find new solutions.
"Let's stay positive. We won games before without Timo and we won games before without Romelu. We don't want to have these problems too often but these things happen in the season."
Tuchel has a large squad to choose from, that is why Chelsea is a big club. The headache is his to know how to manage the squad, pick the best mix for each match and give them confidence. He should be mindful what each player is capable of and understand the situations where each player thrives.
Chelsea has the quadruple to lose if Tuchel begins to cave in on excuses of injuries to key players. He should borrow some leaves from Pep Guardiola on managing large pools of good players to achieve multiple season-end glories.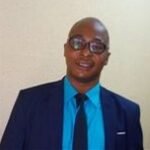 Azuka Edokobi is a Writer , a Farmer, a Supply Chain Expert and an Entrepreneur