Yesterday, we discussed most profitable, viable crops you can do in Lagos metropolis and gain a reasonable ROI. It was apparent, from our discussion, that these crops are relatively scarce within the city but needed by Lagosians. You can catch up with yesterday's discourse here.
Today, we want to analyze the Lagos market and why we feel it is viable for these crops.
Lagos is the largest food market in Nigeria. No doubt about that. There is a huge market in Lagos for all these exotic plants, veggies and spices. On a daily basis, trucks and buses loaded with these plants leave Jos farmgates (and other places) to Lagos. For different health and wellness purposes, these spices are most needed and Lagos is perceived to have the clout to buy these plants at whatever cost. Some buy them to enrich their menu. For instance, broccoli can be used to cook egusi soup and have a different sumptuous taste from the common recipe. Yet, some buy them for their leisure times like having roasted broccoli and cauliflower over a bottle of chilled wine.
The incubation and planning of any business must have the market in view ab initio. Lagos has varied outlets to sell these products ranging from open markets scattered all over the state (big, medium and small), exclusive farm and vegetable shops, retail stores (like Shoprite, Spar, etc), mobile vendors (aboki), direct delivery and others. Research shows that whatever quantity that comes into Lagos is sold out and there are no wastages or damages. This is a pointer to the viability of the business with high assurance on good ROI.
As a farmer or grower who intends to deal on these plants, here are some tips on how to develop niche markets for these crops in Lagos.
The basic question – you need to ask yourself what actually you want to achieve. This goal must be set from the onset. Do you want to sell to Mile 12 and Oyinbo markets and suffer the menaces of middle men and unwanted levies? Or you want to carve your own percentage of the direct market? Meet the retail stores and discuss terms of vendor sign-in. do not appear to beg but make it a strategic alliance that will orchestrate a win-win platform. They need you.
Be known for standard – do not compromise quality at any point, rather improve on what you have done. If you started with packaging broccoli or strawberry in 5kg bags, maintain it unless there is popular demand by customers to deviate. Look at it, in one of those challenging moments of the business, a customer may call that your last supply was bad. The first question was to know the size of the supply package. If it is anything outside 5kg, then you do not have a question to answer.
Value addition – do not wait to sell to Mile 12 market because they will mess you up and you end up losing. You can use social media platforms to market and sell your farm produce. Pictures and videos do not lie. Upload pictures of yourself in the farm working, the different stages of the growth of the plants and other farm activities. You do not need to post pictures in corporate attire when you are a farmer. Lagos buyers will locate and patronize you hugely especially buyer from highbrow areas like Lekki, Victoria Island, Ikoyi, Ikeja GRA, etc.
Networking – try to network with other farmers who do same things or related stuffs. This will help you to see more opportunities and be abreast of updates within the industry. You will also identify industry best practices. Your challenges can be discussed as a group and you gain more insights.
Idea is money – you can sell your ideas to make money. This could be by consultation, by blogging, by your activities on social media and other ways you can mentor new entrants. Go digital and use mobile Apps to market yourself and what you know well.
Lagos is where the game is!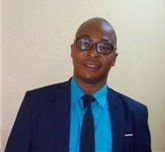 Azuka Edokobi is a Writer and Entrepreneur