C & I Leasing Plc has announced a bonus issue of two (2) ordinary shares for every three (3) ordinary shares held by shareholders whose names appear in the Register of Members as at the close of business on Thursday, 4 January 2024.
According to corporate action notice published by the company on the Nigerian Exchange on Monday, the Register of Shareholders will be closed from Friday, 5 January 2024.
The qualification date for the bonus issue is Thursday, 4 January 2024. The company however, did not disclose the date when qualifying shareholders will receive the bonus shares.
Shareholders who are yet to complete the e-dividend registration are advised to download the Registrar's E-Dividend Mandate Activation Form, which is also available on the website of the Registrars: www.cordros.com. complete and submit to the Registrar or their respective Banks.
At the close of trading on Monday, the share price of C & I Leasing appreciated by 2.4% to close at N3.41 per share.
C & I Leasing has 781,646,167 outstanding shares and a market capitalization of 2,665,413,429.47 as at the close of business on Monday.
The company is into the business of equipment leasing/rentals and providing ancillary logistics support services to companies.
In the nine months period ended September 30, 2023, the groups gross earnings increased to N16.33 billion from N14.93 billion in the same period in 2022.
The profit after tax rose to N414.07 million from N369.17 million in nine months 2022 while the basic earnings per share rose to N0.42 from N0.40
The group's total assets stood at N72.10 billion as at September 30, 2023 while the the total liabilities was N45.84 billion.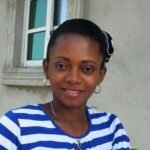 Ifunanya Ikueze is an Engineer, Safety Professional, Writer, Investor, Entrepreneur and Educator.