(Greenwich Merchant Bank): Despite the decline in some market movers, buying interest in BUACEMENT (2.50%), TRANSCORP (0.85%), WAPCO (0.92%), NGXGROUP (1.25%), AFRIPUD (1.82%) and ETI (4.98%) reversed the performance of the market. As a result, the NGX-ASI and market capitalisation rose by 0.20% to settle at 48,366.69 points and NGN26.34 trillion respectively. Thus, pushing the Year-to-Date up to 13.23%.
Market activity was also bullish as total volume and value traded increased by 6.84% (185 million units) and 53.96% (NGN3,571 million) respectively. GEREGU was the most traded equity by value while FBNH remained the most traded equity by volume. Market sentiment closed positive once again, with a market breadth value of 1.23x; a result of sixteen (16) gainers and thirteen (13) laggers.
All major sectors except the Oil & Gas sector (0.38%) closed positive.
Specifically, the Industrial Goods (1.21%) led the chart, followed by the Insurance sector (0.18%), Consumer Goods sector (0.14%) and Banking sector (0.03%).
Fixed Income Market
The market reversed to a calm mood in the fixed income market. Specifically, all the benchmarked instrument listed in the NT-bills and OMO market closed flat resulting in no movement in the average yield.
Therefore, average yield in the NT-bills and OMO market closed at 11.36% and 10.76%, same as yesterday`s close.
Similarly, the Bond market was quiet with average yield maintaining status quo at 14.49%. Across the curve, mixed activities were seen which negated each other to create a nil effect. 26-APR-2029 instrument emerged as the most sold instrument with a 9bps increase. System liquidity declined further by 7.89% to close at NGN174.68billion from NGN189.63billion which was due to the Standing Lending Facility. However, the Open Buy Back and Overnight rate moved in an anomalous direction as they both also declined by 1.25% and 1.87% to end the day at 10.63% and 10.88% apiece.
The Investors and Exporters exchange rate increased to NGN430.67/USD from NGN445.80/USD, depreciating by NGN0.47/USD.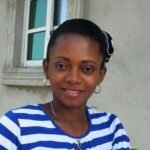 Ifunanya Ikueze is an Engineer, Safety Professional, Writer, Investor, Entrepreneur and Educator.