Former US Vice-President Mike Pence has joined the race for the White House as he officially filed paperwork with the Federal Election Commission, joining the list of Republicans running for president in 2024.
The move pits him against Donald Trump, whom he was VP to from 2017 to 2021. Trump, who is already in the race is currently polling ahead of other candidates including Florida Governor, Ron DeSantis.
Mr Pence, 63, will formally launch his campaign on Wednesday with a video, speech and townhall event in Iowa.
His relationship with his former boss, Trump was severed in the events that followed the US 2020 presidential election in which Joe Biden was declared winner, a move that Trump vehemently opposed and had sought to reverse.
Pence distanced himself from Trump following the January 6, 2021 riot at the US Capitol.
In March this year, Pence said that Mr Trump's encouragement of the rioters had "endangered my family and everyone at the Capitol that day."
Mr Pence, who describes himself as "a Christian, a conservative and a Republican, in that order," is strongly opposed to abortion and has backed calls for a national ban, while also campaigning against policies which support transgender people in schools.
The former vice president has also urged US officials to give more help to Ukraine in its war against Russia and has criticised "Putin apologists" for failing to stand up to the Russian president.
He has spent months laying the groundwork for an expected run – holding events, visiting churches and speaking to potential donors in Iowa, South Carolina and New Hampshire.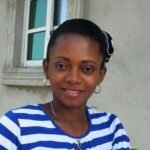 Ifunanya Ikueze is an Engineer, Safety Professional, Writer, Investor, Entrepreneur and Educator.