Tesla fell as much as 5% to $546.98 at one point on Wednesday due to sell-off resulting from Bitcoin crash amid turmoil in Cryptocurrency market.
However, it slightly recovered to close 2.46% down at $563.46 and further lost 0.91% in after hours.
The equity price of Tesla has been moving in line with Bitcoin price since the company disclosed that it had invested $1.5 billion in the most popular cryptocurrency. In Q1 2021, Tesla made more from Bitcoin than selling cars, after it sold a portion of its Bitcoin holding.
The world's most popular cryptocurrency plunged as much as 30% on Wednesday to just above $30,000, its lowest level since late January.  It has recovered above $39,000 on Thursday morning.
Amid the turmoil in Cryptocurrency market on Wednesday, Elon Musk in a tweet suggested that Tesla is holding on to its Bitcoin with a diamond hand and would not sell.
Tesla has ? ?

— Elon Musk (@elonmusk) May 19, 2021
On May 12 Tesla announced that it would stop accepting Bitcoin as payment over environmental concerns. On the day of the announcement, more than $300 billion was wiped off cryptocurrency market capitalization.
China on Tuesday banned financial institutions and payment companies from providing services related to cryptocurrency transactions, and warned investors against speculative crypto trading, sending another shock wave to the entire crypto market.
Tesla was not alone in the sell-off, Coinbase fell over 12% at point during the intraday trading to trade at $208 per share. However, it recovered to $224.8 at the close of trading on Wednesday and a further 2% in after hours. Its market cap has dropped from around $100 billion post IPO to less than $50 billion.
Microstrategy, another company that holds a large amount of bitcoin for its corporate treasury, was down by more than 15% to $411.58. However  it closed at 6.64% at $454.86 and lost a further 1.07% in after hours.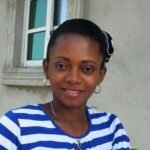 Ifunanya Ikueze is an Engineer, Safety Professional, Writer, Investor, Entrepreneur and Educator.