(Greenwich Merchant Bank): Losses persist in the Nigerian equities market as the NGX-ASI and market capitalisation fell by 0.07% to settle at 49,540.48 point and 26.72 trillion respectively. Declines in the share price of UACN (6.82%), VITAFOAM (5.88%), DANGSUGAR (2.73%) and GTCO (0.25%) contributed to the fall, hence, Year-to-Date dropped to 15.98%.
Similarly, market sentiment declined as volumes and values traded fell by 15.01% and 56.96% to settle at 167.61 million units NGN3,458billion respectively. COURTVILLE retained the highest volume traded for the second day in a row with 38.811 million units while
ACCESSCORP traded the highest value with NGN249.36 million. Market breadth stood at 0.50x resulting from eight (8) gainers and sixteen (16) laggers.
Performance across the sectors was dominated with gains as the Banking sector (0.09%), Insurance sector (0.17%), Oil & Gas sector(0.16%) and Consumer Goods sector (0.27%) all closed positively while the Industrial sector (0.00%) closed flat.

Fixed Income Market
The 44bps decline in the 14-Mar-2024 instrument drove the performance of the Bond market although the market was mixed. This led to a 2bps decline in the average yield of the market to settle at 13.14%, compared to the last trading session of 13.16%.
Once again the Nigerian Treasury bills stood steady at 7.80%, same with yesterday`s figure majorly due to the little or no movement in the market. However, although there was marginal movements in the OMO market, average yield dipped by 1bp to close at 11.11% from 11.12%.
Minimal movement of 1.76% was seen in the system liquidity to close at NGN264.51billion from NGN269.25billion which led to a 0.25% decline in the Overnight rate to close 7.25% and no impact on the Open Buy Back rate, retaining its rate at 7.00%.
Naira declined by NGN7.39/USD, the highest in a while at the Investors & Exporters Window, to close at NGN429.11/USD.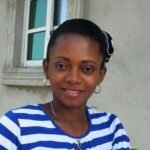 Ifunanya Ikueze is an Engineer, Safety Professional, Writer, Investor, Entrepreneur and Educator.