United Bank for Africa Plc (NGX: UBA) has reported a profit of N170.28 billion for the year ended 31 December, 2022.
Following the release of the report, UBA announced a proposed final dividend of 90kobo, which will be paid to Shareholders on Thursday, April 27, 2023.
Also read; Zenith Bank Plc reports N223.91 billion profit after tax for 2022 FY
A review of the financial statements showed that UBA grew its gross revenue to N853.17 billion in 2022 from N660.22 billion in 2021 while the profit after tax increased to N170.28 billion in 2022 from N118.68 billion in 2021. The earnings per share rose to N4.84 from N3.39.
Review of the Financial Statements
Income Statement:
Interest Income: The bank's net interest income increased to N379.48 billion from N316.71 billion.
Net fee and commission income increased to N128.24 billion in 2022 from N100.90 billion in 2021.
Employee benefit expenses rose to N113.99 billion from N93.24 billion in 2021.
Other operating expenses also increased to N210.18 billion from N163.04 billion.
Profit Before Income Tax: N200.88 billion, compared to N153.07 billion in 2021.
Profit After Tax: N170.28 billion, compared to N118.68 billion loss in 2021.
Earnings Per Share: N4.84, compared to N3.39 in 2021.
Balance Sheet:
Total Assets: N10.86 trillion, compared to N8.54 trillion as at 31st December 2021. Of these assets, over N4 trillion is investment in securities, N3.14 trillion is loans and advances to customers, while N2.55 trillion is cash and bank balances.
Total Liabilities: N9.94 trillion, compared to N7.73 trillion as at 31st December 2021. Deposits from customers accounted for most of the liabilities with N7.82 trillion.
Shareholders' Fund: stood at N887.30 billion, compared  to N776.17 billion as at 31st December 2021.
Retained earnings: N429.53 billion, against N335.84bn as at 31st Dec. 2021.
Cashflow:
Operating activities: net cash of N1.4 trillion was generated from operating activities, against N1.11 trillion generated in 2021.
Investing activities: net cash of N891.98 billion was used in investing activities, against N796.39 billion used for the same activity in 2021. UBA spent N8.85 trillion in purchasing investment securities (N7.13 trillion in 2021)
Financing activities: net cash of N31.42 billion was used in financing activities, against N318.57 billion used in 2021.
Cash and cash equivalents at the end of the period was N1.26 trillion.
About the Company
United Bank for Africa Plc is a Nigerian registered company incorporated on 23 February 1961 to take over the business of British and French Bank Limited (BFB).
UBA listed its shares on the Nigerian Stock Exchange (NSE) in 1970 and became the first Nigerian bank to subsequently undertake an Initial Public Offering (IPO).
The Bank's registered address is at 57 Marina, Lagos, Nigeria.
At the end of trading on the floor of the Nigerian Exchange Limited on Friday, the share price of UBA stood at N7.55, having gained 3.42% on the day.
It has 34.19 billion outstanding ordinary shares and a market capitalization of N258.20 billion.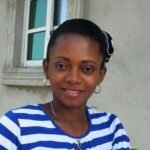 Ifunanya Ikueze is an Engineer, Safety Professional, Writer, Investor, Entrepreneur and Educator.