United Bank for Africa Plc (NGX: UBA) has announced a final dividend of N0.90 for every ordinary share of 50 kobo each for the 2022 financial year ended 31 December 2022. If the Shareholders of the bank approve the proposed divided, it will bring the total dividend for the financial year to N1.10, as the company paid an interim dividend of N0.20 in September 2022.
The final dividend, which is 10kobo higher than N0.80 paid by the group for 2021 will be subject to applicable withholding tax, according to the corporate action announcement seen by Investogist.
The qualification date for the dividend is Friday, April 14, 2023.
UBA share price has gained 5%, trading at N8.4 per share on Friday at the time of writing this report. Considering the price of the stock at the time of the announcement of final dividend, Analysts at Investogist calculates the Dividend Yield to be 10.71% before withholding tax.
The dividend yield, expressed as a percentage, is a financial ratio (dividend/price) that shows how much a company pays out in dividends each year relative to its stock price.
On Thursday, April 27, 2023, the final dividend will be paid electronically to qualified shareholders  who have completed the e-dividend registration and mandated the Registrar to pay their dividends directly into their Bank accounts.
Shareholders who are yet to complete the e-dividend registration are advised to download the Registrar's E-Dividend Mandate Form, which is available at http://www.africaprudential.com, complete and submit to the Registrar at the address below, any UBA Branch or their respective banks. Shareholders are also advised to update their records with the Registrar as may be required. The Shareholder Data Form is also available on the Registrar's website. Duly completed forms should be returned to the Registrar or any Branch. Alternatively, scanned completed forms can be sent to cxc@africaprudential.com or investorrelations@ubagroup.com.
Shareholders with dividend warrants and share certificates that have remained unclaimed or are yet to be presented for payment or returned for validation ae advised to complete the edividend registration or contact the Registrar.
UBA's Annual General Meeting will be held virtually via Zoom, an online meetings platform, at 10.00 AM on Thursday, April 27, 2023.
Africa Prudential is the Registrar of UBA, with a registered address at 220b Ikorodu Road, Palmgrove Lagos. Phone: +234813 984 0850-4. Email: cxc@africaprudential.com; website: www.africaprudential.com.
UBA's gross revenue rose to N853.17 billion in 2022 from N660.22 billion in 2021 while the profit after tax increased to N170.28 billion in 2022 from N118.68 billion in 2021. The earnings per share rose to N4.84 from N3.39.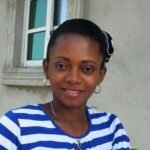 Ifunanya Ikueze is an Engineer, Safety Professional, Writer, Investor, Entrepreneur and Educator.