Spain is experience labour shortage in the hospitality despite the record number of international tourists that are choosing Spain as their preferred vacation destination.
Randstad, a human resource firm estimates that Spain needs at least 60,000 workers to deal with the current situation as all of these tourists need accommodation.
Finding workers to meet the current demand is one of the biggest challenges for authorities in Spain, Euronews report.
In January this year, Spain welcomed 4.1 million international tourists. This shows a 65.8 percent increase over the same period last year, according to the National Institute of Statistics.
Similarly, the data released on March 23 showed that in February this year, there was a 24 per cent increase with 16.8 million overnight stays compared to the same period in last year's data.
To meet demand, Spain still requires a large number of workers in tourism and hospitality. One of the advantages of working in a hotel in Spain is that accommodation is usually provided, which will save you rent expenses every month.
In order to manage the current situation, Spain's Minister of Inclusion, Social Security and Migration, Jose Luis Escriva, said that the country would ease work permit rules for foreigners as a response to labour shortages in several industries, including the tourism sector.
"We are evaluating different aspects of the migration law and where there is room to improve it. in order to address bottlenecks in Spain's labour market," he pointed out.
He confirmed that the country would grant a greater number of temporary visas for sectors in need of workers in order to help the country's recovery from the labor gap caused by the effects of the Coronavirus.
Several hotels in the country are hiring for hospitality jobs. These jobs are listed on sites like, Glassdoor,  Hotel Career, Indeed, Sapin Made Simple and Caterer Global are other sites that list jobs in the hospitality sector.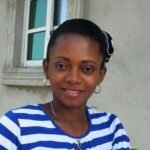 Ifunanya Ikueze is an Engineer, Safety Professional, Writer, Investor, Entrepreneur and Educator.