The Nigerian banking industry seems to be making a bold statement to other sectors of corporate Nigeria as to who enthrones gender equality the most.
With the spate of increase in the number of women sitting at the helm of some of these financial institutions, it goes without saying that, soonest, the banking sector may have undergone a tacit transition to chauvinistic female leadership.
At the moment, the sector has eight females serving as the MD/CEOs of commercial banks with the latest inclusion been Miriam Olusanya of the Guaranty Trust Bank.
Running a profile of these MDs, Channels Television online publication described the development as "…a radical move in a sector aiming to meet up with the Nigerian Sustainable Banking Principles (NSBP) specifically in gender diversity and inclusiveness at the top management levels. The policy, introduced in 2012, seeks 40 percent women representation at the upper tier of the banking industry.
"With seven women landing the topmost job in 23 of the country's leading banks – four of them appointed in 2021 – this represents a massive boost to the actualization of the United Nations Sustainable Development Goals (SDGs)."
The leading television station gave the roll call as follows:
Miriam Olusanya – Guaranty Trust Bank
First female MD of the bank in its 31 years history. She joined GTBank in 1998 as an Executive Trainee. She was appointed the MD July 2021 after becoming an ED in 2018. TheCable says, "She is said to have over 23 years of banking experience across various units, including transaction services, asset and liability management, financial markets, corporate finance and investor relations."
Nneka Onyeali-Ikpe – Fidelity Bank
Also, the first MD of Fidelity Bank in its 33 years of existence. She joined Fidelity in 2015. She assumed office as the MD on January 1, 2021. The Bank says of her, "She is a consummate professional of over 30 years' experience across various banks …where she held several management positions in Legal, Treasury, Investment Banking, Retail/Commercial Banking, Corporate Banking. She has been involved in the structuring of transactions in various sectors including oil & gas, manufacturing, aviation, real estate and exports."
Oluwatomi Somefun – Unity Bank
Appointed MD in August 2015, she came to the helm with an experience in the industry spanning over 26 years across "…key segments including Treasury & Investment Banking, Corporate Banking, Retail, and Commercial Banking Operations."
Yemisi Edun – First City Monument Bank
She is the first female MD of FCMB, having served as Acting MD. "She joined FCMB in year 2000 as Divisional Head of Internal Audit and Control before assuming the role of Chief Financial Officer of the Bank." She assumed office in July, 2021.
Bukola Smith – FSDH Merchant Bank
She joined FSDH Merchant Bank from FCMB where she served as Executive Director, Business Development. "She brings 28 years of progressive experience in the industry with a track record of strategic execution and leadership."
Ireti Samuel-Ogbu – Citibank
The first female MD of Citibank Nigeria, Ireti Samuel-Ogbu assumed office in September, 2020. According to Nairametrics, "For the past 32 years, Samuel-Ogbu has held various roles across Citi's businesses in the UK, Nigeria and South Africa, having worked in each of these countries twice. Previous roles have included Relationship Management with Global Subsidiaries Group and the Public Sector Banking Team, as well as TTS Sales, Corporate Finance and leading Citi's TTS business in two of the largest markets in Africa."
Halima Buba – SunTrust Bank
She is a "… seasoned Banker with over 20 years cognate experience obtained from working in Allstates Trust Bank, Zenith Bank, Inland Bank Plc, Oceanic Bank Plc and Ecobank Nigeria Limited… a Champion of youth and women empowerment, and consistently makes philanthropic contributions towards the girl child Education."
Kafilat Araoye – Lotus Bank
She comes with "…over 25 years commercial banking experience" and "…a team of seasoned professionals and financial experts." Channels Tv says, "She has expertise in human resources, business development, payments, international and domestic operations among others."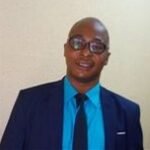 Azuka Edokobi is a Writer , a Farmer, a Supply Chain Expert and an Entrepreneur