(Greenwich Merchant Bank): The equities market closed the day in red as losses from BUACEMENT (4.51%), FIDELITY (3.00%), TRANSCORP (1.71%) and FBNH (0.46%) dropped the NGX-ASI and market capitalisation by 0.03% to close at 50,592.30 points and NGN27,276.99 billion respectively. Hence, the Year- to-Date declines to 18.41%.
Sentiment in the market varied as volume traded increased by 11.01% (130.45 million units) while value traded witnessed a 61.03% (NGN1,622.71 million) decline. AIICO had the most volume traded while MTNN retained it position as the highest value traded. Market breadth
improved to 1.6x owing to twenty-four (24) gainers and fifteen (14) laggers.
Performance across sectors was mixed as the Banking sector (2.07%), Insurance sector (0.04%) and Consumer Goods sector (0.06%) gained
while Oil & Gas sector (0.05%) and Industrial sector (1.57%) declined.
Fixed Income Market
For three consecutive days, the bond market has continually experienced investors negative sentiment as average yield increased by 2bps to
12.54% from 12.52% recorded the previous trading day.
However, yields remained constant in the NT-bills market as it settled at 7.69% with 11-Aug-22 recording the only activity with 1bp. Similarly, in
the OMO market a quiet momentum was recorded as average yield stood still at 9.83% with 16-Aug-22 recording the only activity in the market with 1bp.
System liquidity fell to a negative balance of NGN19.58 billion representing a decline of 134.67% from a positive balance of NGN56.50 billion. Therefore, the Open Buy Back and Overnight rate closed at 14.70% and 15.00% respectively.
The Naira appreciated by NGN1.07/USD in the I&E Window to settle at NGN428.13 from NGN 429.20/USD.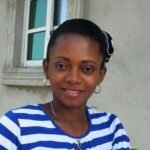 Ifunanya Ikueze is an Engineer, Safety Professional, Writer, Investor, Entrepreneur and Educator.