(Greenwich Merchant Bank): Continuous losses were recorded in the equity market as market capitalization and NGX-ASI declined by 0.69% to 49,644.92 points and NGN26.78billion naira respectively. This was attributed to the decrease in price of NGXGROUP(4.76%), ZENITHBANK (3.57%), AIRTELAFRI (1.96%), FBNH (1.87%) and STANBIC (1.56%). Subsequently, Year-to-Date dropped to 16.22%.
On the other hand, market sentiment was bearish as volume depreciated by 30.84% (138.95 million units) while value traded appreciated by 88.49% (NGN2,725.22 million) respectively. STERLNBANK (18.30 million units) retained the position as the highest volume traded for 5 consecutive trading days while MTNN (NGN656.89million) stood as the highest traded value for 3 consecutive days .
Market breadth was negative at 0.61x owing to eleven (11) gainers and eighteen (18) laggers. The Banking sector (1.33%), and Insurance sector (0.06%) recorded gains while Consumer Goods sector (0.16%), and Industrial Sector (0.04%) closed with a loss. The Oil & Gas sector(0.0%) closed flat.

Fixed Income Market
Mixed sentiments pervaded the Bond market with attention on four instruments. The bears overshadowed the market, driving average yield to 13.16% from 13.14%.
Calm mood persisted in the NT-bills and OMO market, with little or no activities seen across the curve. Average yield maintained status quo at both markets to settle at 7.82% and 11.15% (NT-bills market,
OMO market), same with yesterday`s figure. System liquidity declined by 44.22% to close at NGN66.07billion from NGN112.41billion. On the other hand, the Open Buy Back and Overnight rate ended the day at 12.33% and 12.83% from 12.67% and 13.17%.
Naira depreciated further to NGN436.00/USD from NGN434.75/USD at the Investors and Exporters Window.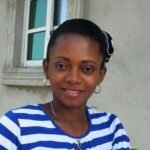 Ifunanya Ikueze is an Engineer, Safety Professional, Writer, Investor, Entrepreneur and Educator.