Earlier in the week, Bitcoin finally crossed the $50,000.00 mark, continuing its impressive run from below $10,000.00 just a year ago.
Cryptocurrency enthusiasts all over the world were jubilant, while the skeptics remained dismissive, calling it a bubble and an overvalued item, poised to crash down in the near future.
On Wednesday February 17, 2021, Analysts at Money Map Africa put forward their idea of how bitcoins can cross the one million dollar mark, in its recent video on the Money Map YouTube Channel.
About Money Map Africa
Money Map Africa is a finance literacy organization, that helps entrepreneurs and business professionals struggling with their finances, so they can move from broke to more than enough.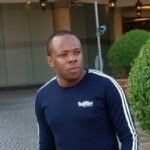 Nnamdi Maduakor is a Writer, Investor and Entrepreneur