Seplat Energy Plc (NGX: SEPLAT) has reported an impressive growth in its profit before tax for the 2021 financial year. The audited results for the year ended 31 December 2021 was released on Monday, 28th Feb. 2022.
The independent energy company listed on both the Nigerian and London Stock Exchanges delivered a robust performance despite the challenging , year for Nigerian Oil and Gas industry.
According to the financial statements sighted by Investogist, Seplat working interest oil production averaged 47,693 boepd (barrels of oil equivalent per day). In the year in review, it competed nine wells; five oil nd four gas wells.
Read also; Zenith Bank Plc announces N87.91 billion final dividend for FY 2021
Seplat's strong performance saw it swing from a loss before tax of N28.9bn in 2020 to a profit before tax of N71.0bn. This represents a 321.1% year-on-year growth in profit before tax.
Analysis of statement of profit or loss
A review of the statement of profit and loss shows that the company grew its revenue by 53.80%, from N190.92bn to N293.63bn.
The revenue came primarily from the sell of crude oil and gas. While it earned N247.65bn from crude oil sales (2020: N150.42bn), it earned N45.98bn from gas sales (2020: N40.50bn), thus growing its earnings from both revenue stream.
Cost of sales was reported to be N179.41bn, up 22.81% from the N146.08bn it spent in the preceding year.
General and administrative expenses increased modestly, going up by 17.18% to N32.07bn.
Without the high impairment loss on non-financial assets recording in the 2020 financial year (2020: minus N41.17bn and 2021: minus N6.21bn) and plus N29.90 impairment reversal on non-financial assets, Seplat was able to post an operating profit of N100.40bn.
The reported operating profit is 979.32% higher than the N11.41bn operating loss booked in 2020.
The surge in the operating profit was able to cushion the 63.57% increase in Finance cost, and deliver a profit before tax of N71.02bn, 346.01% above the N28.87bn loss before tax reported in the preceding year.
Seplat paid an income tax of N24.09bn (2020: N1.84bn) for the 2021 financial year, to leave a profit after tax of N46.93bn (2020: loss after tax of N30.71bn).
For the 2021 financial year ended 31 December, 2021, Seplats Earnings Per Share stood at N97.63 out of which about N41.50 is being paid to shareholders as dividend.
Statement of Financial Position:
Cash and Cash equivalents increased from N85.55bn to N133.66bn (56.24% year-on-year increase).
Total Assets increased from N1.31tn as at 31 December 2020 to N1.60tn as at 31 December 2021 (22.33% year-on-year decrease).
Total Liabilities also increased to N900.17bn from N678.50bn (32.67% year-on-year decrease).
Retained earnings increased by 13.05% year-on-year, from N239.42bn to N211.79bn.
Total Equity also increased, it grew by 11.23% year-on-year to N703.36bn from N632.33bn.
Statement of Cashflow
N148.11 billion was generated from operating activities, against N112.52bn generated from the same activities in the preceding year.
N66.21bn was used in investing activities, against N73.25bn used for the same activities in 2020.
N40.19bn was used in financing activities, against N78.55bn used in the same activities in 2020.
As at 31 December 2021, SEPLAT had N133.66n cash and cash equivalents (N85.55bn as at 31 December 2020).
The Directors reported that nothing has come to their attention to indicate that the Group will not remain a going concern for at least twelve months from the date of the financial statements.
About the Company
Seplat Energy Plc is Nigeria's leading indigenous energy company. It is listed on the Premium Board of the Nigerian Exchange and the Main Market of the London Stock Exchange.
Seplat Petroleum Development Company Plc ('Seplat' or the 'Company'), the parent of the Group, was incorporated on 17 June 2009 as a private limited liability company and re-registered as a public company on 3 October 2014, under the Companies and Allied Matters Act, CAP C20, Laws of the Federation of Nigeria 2004. The Company commenced operations on 1 August 2010.
The Company is principally engaged in oil and gas exploration and production and gas processing activities. The Company's registered address is: 16a Temple Road (Olu Holloway), Ikoyi, Lagos, Nigeria.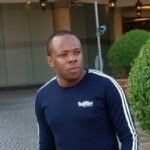 Nnamdi Maduakor is a Writer, Investor and Entrepreneur