The Board of Directors of Presco PLC has announced a N1.00 interim dividend per 50 kobo ordinary share for the period ended 30th September, 2021.
The share which will be subject to appropriate withholding tax would be paid to shareholders whose names are on the Company's list of shareholders as at 12th November, 2021.
This was made known by the Company Secretary, Patrick Uwadia Esq., today in a statement posted on the Nigerian Exchange Group's (NGX) website.
According to the statement, "On Friday the 19th day of November, 2021 interim dividend of N1.00 (One Naira) per fifty kobo share subject to deduction of withholding tax at the appropriate rate would be paid electronically to shareholders whose names appear on the Register of Members as at close of business on Friday, the 12th of November, 2021 and have completed the e-dividend registration and mandated the Registrar to pay their dividends directly into their bank accounts."
The statement went further to state that, "The Register of Shareholders will be closed on Monday, the 15th day of November, 2021 to enhance preparation of payment of interim dividend."
Presco, as at the time of filing this report, closed at N89.00 on the floor of the NGX and did not have enough traded quantity to reflect the 1.12% loss on the day and consequently effect a price change.
Earlier in April this year, Investogist had reported a N2.00 dividend by Presco and gave their principal activities to be "…the development of oil palm plantations, palm oil milling, palm oil processing and vegetable oil refining. The products of the company are: refined bleached and deodorized palm oil, palm olein, palm stearin, palm fatty acid distillate, palm kernel oil (crude and refined) and palm kernel cake."
From the time of that report in April till date, Presco share price has appreciated from N72.00 to the current trading price of N89.00.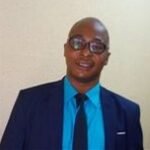 Azuka Edokobi is a Writer , a Farmer, a Supply Chain Expert and an Entrepreneur